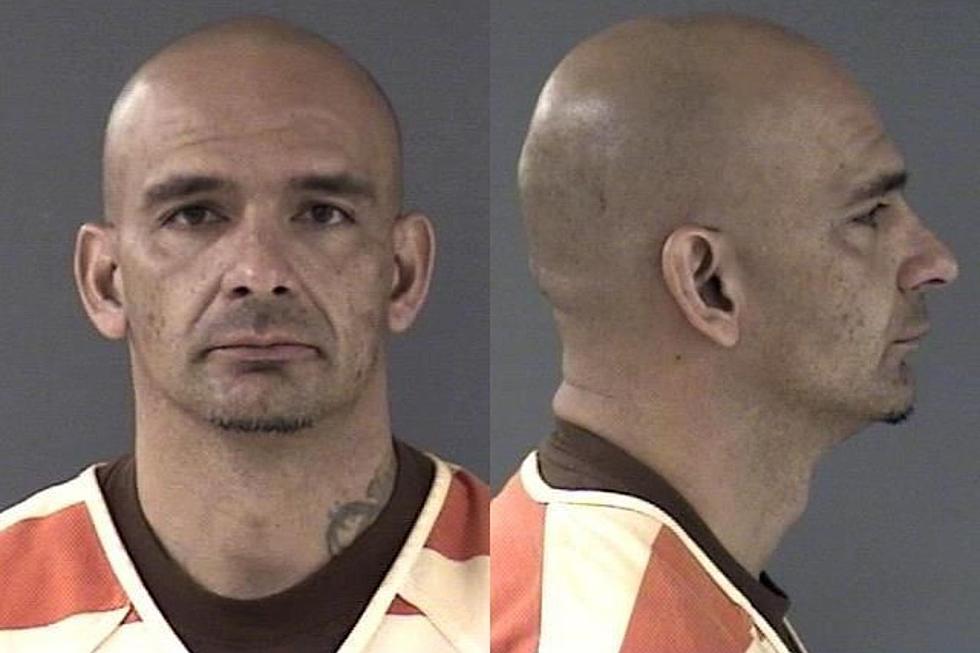 Cheyenne Man Facing Drug Charges Following Traffic Stop
Cheyene Police Department
A 40-year-old Cheyenne man is facing drug charges following a traffic stop in north central Cheyenne.
According to a booking sheet, a police officer stopped Everett Hurtado near the intersection of Campbell Avenue and East 17th Street around 1:15 Tuesday morning, Sept. 19, and smelled the odor of marijuana in Hurtado's vehicle.
K-9 Pavel was deployed and alerted on the vehicle.
A subsequent search of the vehicle revealed 14.6 grams of suspected methamphetamine, one suspected LSD tablet, 2.6 grams of suspected fentanyl in pink powder form, and two suspected marijuana roaches.
Hurtado was arrested and booked into the Laramie County Detention Center for felony possession of methamphetamine, and misdemeanor possession of LSD, fentanyl, and marijuana.
---
UPDATE:
Hurtado made his initial appearance in Laramie County Circuit Court Wednesday morning on charges of felony possession of methamphetamine and fentanyl and misdemeanor possession of LSD and marijuana.
His bond was set at $5,000 cash and his preliminary hearing was scheduled for next Tuesday, Sept. 26, at 3:30 p.m.
Meet the Four-Legged Heroes of the Cheyenne Police Department
They may not be able to leap tall buildings in a single bound, but make no bones about it, police dogs play a vital role in the fight against crime.
In many situations, they're the first ones to put their lives on the line to protect their human partners, proving that not all heroes wear capes, some wear fur coats.