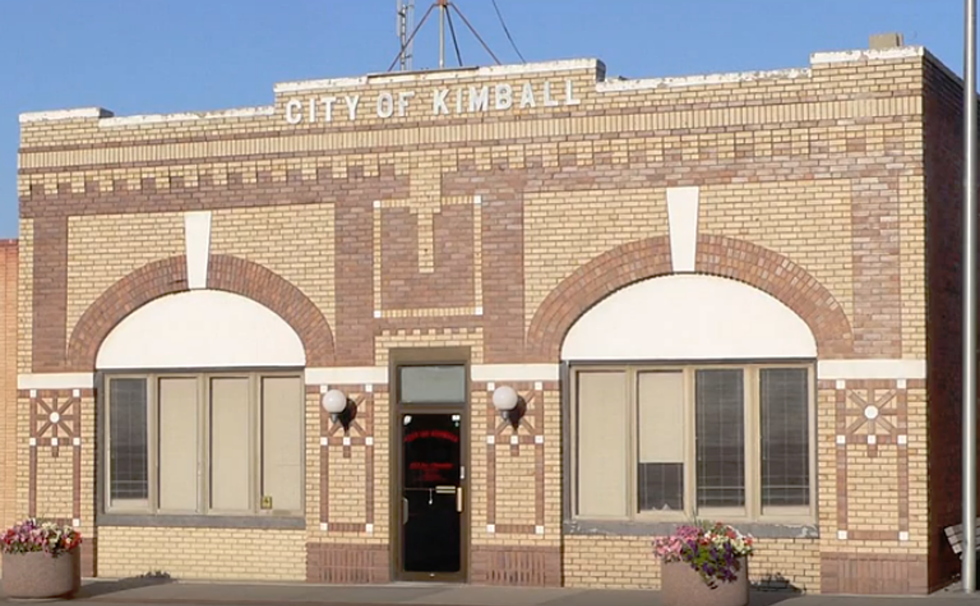 Celebrate 'Nebraska Day' With Five Fun Facts About The Town Of Kimball
University of Nebraska - Lincoln, YouTube
Happy National Nebraska Day. Observed every year on April 5th, the annual event honors the rich history of the Cornhusker State. To celebrate, here are five fun facts about our neighbors in the town of Kimball.
1. Kimball was originally named "Antelopeville" - Founded in 1870, the town was renamed in honor of railroad executive Thomas Kimball in 1885.
2. It's close to the Tri-State Monument - A few miles down the road, you can stand in three states at once, straddling the borders between Colorado, Nebraska, and Wyoming.
3. They have a haunted hotel - The Wheat Grower's Hotel on Oak Street is allegedly haunted by the ghost of an old lady who lives upstairs. Some locals believe she was a waitress at the Prohibition-era speakeasy that operated in the basement.
4. Kimball has a "two-story" reservoir - Nearby Lake Oliver stocks both cold-water and warm-water fish, offering anglers the chance to catch bass, bluegill, catfish, perch, trout, and walleye.
5. It's not really the "High Point of Nebraska" - Although Kimball is billed as the highest in the state, the town of Harrison has a higher elevation at 4,676 feet. Nebraska's highest point is 37 miles outside of Kimball at Panorama Point, which lies 5,424 feet above sea level.
Bonus fact: Kimball is the hometown of basketball player Mike Daum. The 6'9" power forward recently finished his collegiate career at South Dakota State ranked sixth on the NCAA Division 1 career scoring list with 3,067 points. After averaging 25.3 points and 11.7 rebounds per game as a senior, the consensus All-American is projected to be a first-round pick in the 2019 NBA Draft.