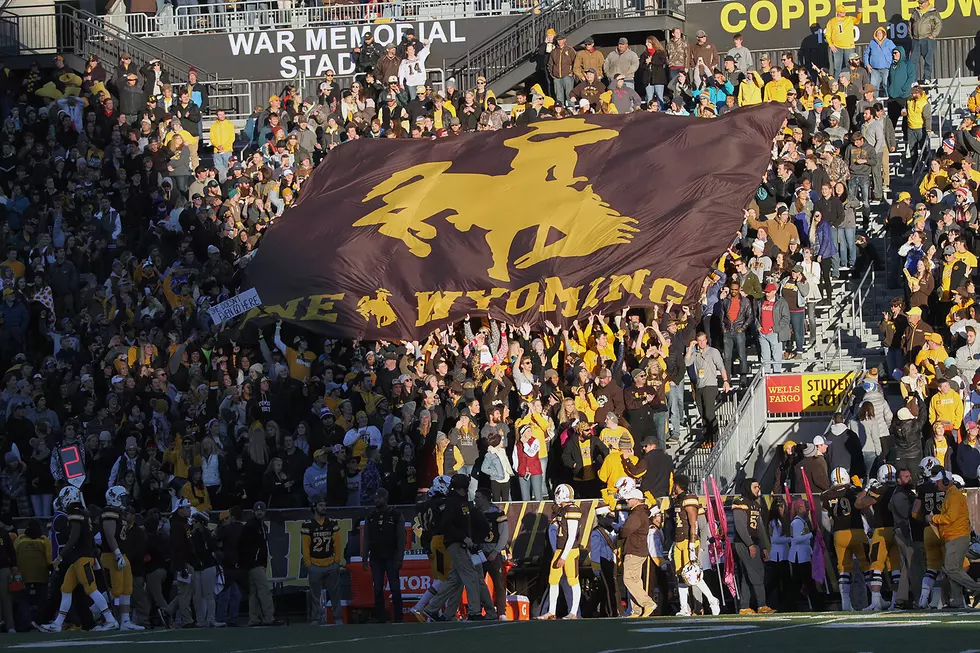 Arizona Bowl Launches New Beer For Thirsty Wyoming Football Fans
Seneca Riggins, Townsquare Media
In anticipation of Wyoming's December 31st game against Georgia State, the Nova Loans Arizona Bowl has officially unveiled a new beer brewed specifically for the game, according to County 10.
Crafted by Tuscon's Barrio Brewing Company, the Arizona Bowl Beer is described as a copper-colored "Vienna-style lager" with a malty aroma and a sweet flavor.
The Mitsubishi Motors Las Vegas Bowl responded to a news release about the beer on Twitter, reminding Arizona Bowl officials about their 2004 bowl game, when Wyoming football fans reportedly drank so much, vendors at Sam Boyd Stadium completely ran out of beer in the second half.
"Better stock up now, Wyoming is on the way," one Pokes fan joked on Twitter.
Wyoming will be well represented at the Arizona Bowl. The UW ticket office has already sold more than 5,000 tickets for the game. Hopefully, the vendors will have plenty of beer for thirsty fans this year.