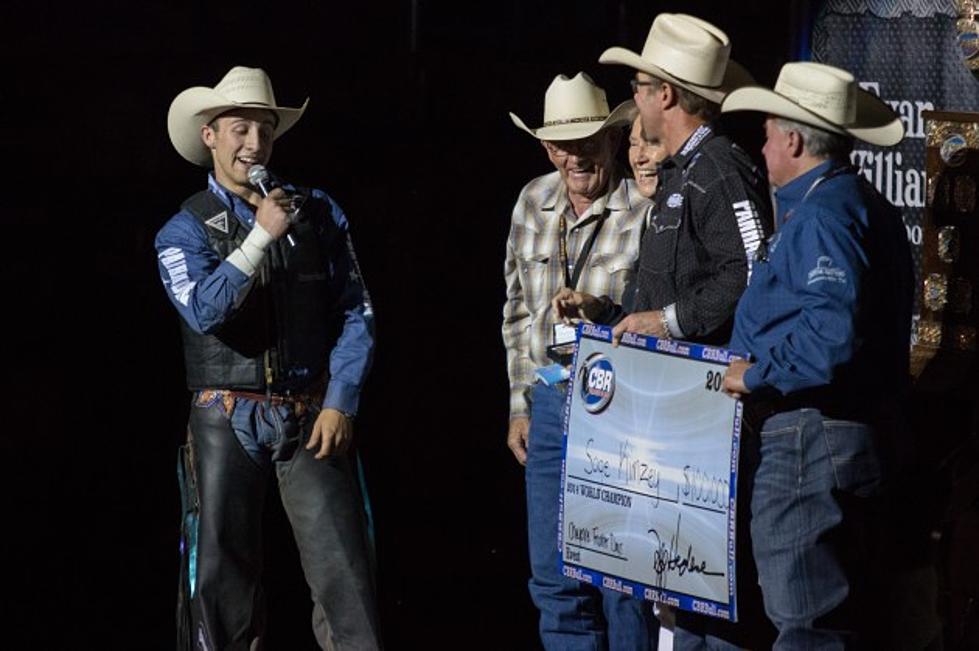 After 25 Years, Cheyenne Frontier Days Remembers The Late Bull Rider, Lane Frost
Reese Kutzler/Townsquare Media
Tuesday night, as the final day of the Championship Professional Bull Riding came to a close, Elsie and Clyde Frost walked into the middle of the arena with the World Champion belt buckle in hand. They then presented it to Sage Kimzey, the 2014 Champion. The crowd erupted in roars.
I had to ask the person next to me: Was Clyde a champion? Was Elsie being honored as a cowgirl? Why were they there? As someone not normally in-tune with the western community (I'm from Chicago and just recently relocated), I wanted to know the history.
And then I learned about Lane Frost. This year is the 25th anniversary of the death of Elsie and Clyde's son. And my heart hurt--for so many reasons.
I went home and researched more about him. More about how it affected Frontier Days, riders, and the community. Here's what I found out:
What Happened At Frontier Days:
On July 30, 1989, at the Cheyenne Frontier Days Rodeo, he rode a bull named "Taking Care of Business" and completed a successful 8-second ride that got him an none-too-shabby 91-point score. Once his feet hit the ground, however, the bull bucked near him and hit him in the side with a horn. It broke multiple ribs. As he moved out of the path of danger, Frost fell back down. In the process, the broken bones punctured his heart and lungs. He was rushed to the hospital, but the injury was irreparable.
He finished third, posthumously.
The 25th Anniversary Events:
As part of the Wrangler Network's memorial and tribute to Lane, "25 Years in 25 Days" is being held throughout July. The events will feature videos and interviews about Lane, as well as a service to remember the friend, bull rider, and son and his love for the sport.
Cheyenne Frontier Days didn't let the anniversary go unnoticed. They've hosted a few events to bring together rodeo riders and members of the community to remember Lane. And to thank Elsie and Clyde for their contributions to rodeo since.
Things To Make Your Heart Swell:
Head here to read a series of wonderful poems and letters about Lane, and see a few photos of the event before his death.
And watch the video of Lane's last ride below (It is only the ride. You will not see video of his death).