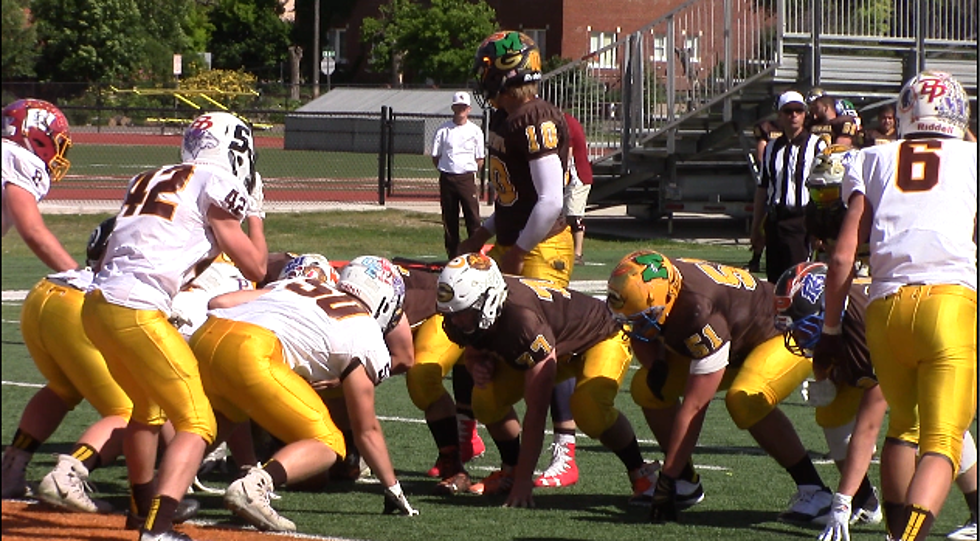 2019 Wyoming Shrine Bowl Is Saturday In Casper
Frank Gambino, Townsquare Media
The annual Wyoming Shrine Bowl All-Star football game will be played June 8 at 2 p.m. from Cheney Alumni Field at Natrona County High School in Casper.
This will the 46th edition of the game. The North team has won the last six in a row, which is the longest winning streak in the series. The overall series stands at 24 wins for the North versus 18 for the South. There have been three times the game finished in a tie, most recently in 2009. The North has controlled the game as of late. They are 9-1-1 in the last 11 Shrine Bowls.
After reporting on Saturday to Casper, the players, coaches, and other personnel involved with the game joined the Shriners in their trip to the Shriners Hospitals for Childen in Salt Lake City. After a stop that included practice and ice cream social in Evanston on Sunday, their visit to the hospital took place Monday. This helps the players understand what they're playing for and who this game benefits.
Now, it's on to more practice for Saturday's game. The two teams will go through two practices per day Tuesday, Wednesday, and Thursday. They'll have final walk-throughs on Friday, along with team pictures.
The annual Shrine Bowl formal banquet will be Friday night at the Natrona County Fairgrounds Industrial Building. This features the Mike Priest award. This honor goes to one player from each team and recognizes leadership, sportsmanship, athleticism, as well as, character and integrity, both on and off the field.
Saturday begins with the Wyoming Shrine Bowl Parade at 10 a.m. There will be a tailgate party at NCHS beginning at noon, followed by player introductions at 1:15 p.m. Kick-off is slated for 2 p.m.
For more information on the Wyoming Shrine Bowl, click here.