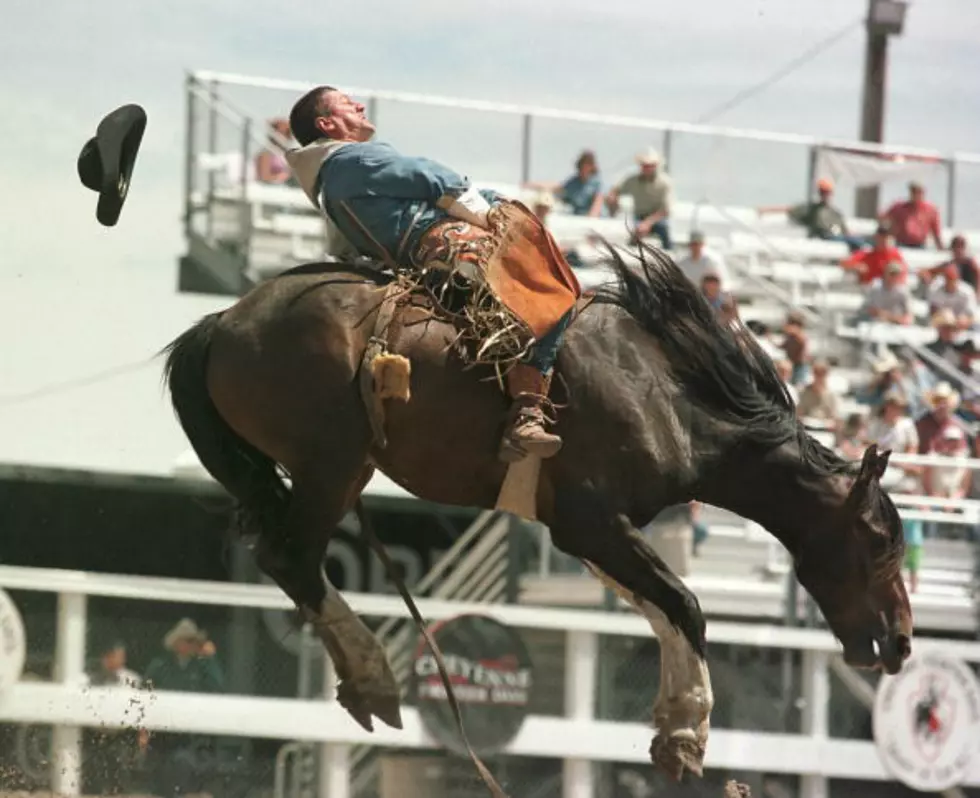 2018 Cheyenne Frontier Days Attendance Was Up, In Spite Of Rain
Townsquare Media
Congratulations, we survived another Cheyenne Frontier Days. Here's a look back at the 122nd Daddy of 'Em All, by the numbers.
1.98 - Inches of rain fell during CFD, the wettest in a decade. It rained 9 of the 10 days and tornado warning sirens prompted a brief evacuation of the grandstands during the Rodeo finals Sunday.
543, 705 - Paid admissions at Frontier Park, a slight increase from last year.
115, 214 - Frontier Nights concert attendance was just short of the CFD record of 118, 123, set in 2016. Eric Church sold 22,500 tickets, good for fifth place on the all-time list.
101,462 - Rodeo attendance was up 7.6% from last year. Saturday's rodeo drew the biggest crowd, with 14,138.
$840, 031 - The prize pool for this year's Rodeo. Steer wrestling champion Levi Rudd took home the biggest payday, claiming $21,395.
90,700 - People attended one of the four parades.
47,611 - Visitors to the Indian Village.
23,138 - Meals served during the three Pancake Breakfast events.
18,836 - Spectators watched the USAF Thunderbirds air show at Laramie County Community College; breaking the previous record of 16,100, set in 2016.
300,000 - The estimated audience for the Wrangler Network's CFD Rodeo webcast, which was viewed in 52 countries.
6,000 - The approximate number of animals who participated in the event. Only 41 of them required medical treatment.
Nearly 3,000 - Volunteers who make CFD the "World's Largest Outdoor Rodeo and Western Celebration".
Hundreds - Number of rain ponchos sold at the merchandise stands.