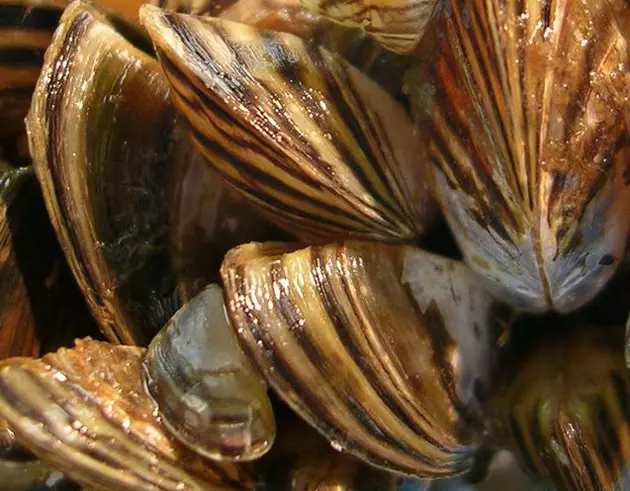 Yellowstone Imposes Strict Standards On Watercraft To Prevent Invasive Species
Yellowstone National Park
Yellowstone National Park officials impose strict standards on watercraft that enter the park to thwart the grave threat aquatic invasive species pose to the Greater Yellowstone Ecosystem, according to a news release Thursday.
Park officials cite the detection of invasive mussels in Montana in 2016 as an example why they need to prevent these and other destructive species from entering the park.
In general, these animals are "nonindigenous species that threaten the diversity or abundance of native species, the ecological stability of infested waters, and/or any commercial, agricultural, aquacultural, or recreational activities dependent on such waters," according to the National Invasive Species Information Center that works with multiple federal agencies. The National Wildlife Federation has other information about the damage invasive species can cause.
Yellowstone National Park wants boaters to follow these rules to stop the spread of aquatic invasive species (AIS):
All watercraft must have a boat permit and a Yellowstone AIS inspection before launching in the park. Watercraft include, but are not limited to, power boats, sail boats, canoes, kayaks, and angler float tubes. Permits and inspections are available seven days a week between 8 a.m. and 4:30 p.m. at various locations in the park.
If a boat does not pass the AIS inspection, it will not be allowed to enter park waters.
Boaters will find moveable barriers at Bridge Bay, Grant Village and Lewis Lake. The barriers are in place to prevent non-permitted, non-inspected boats from entering park waters. Permitted boaters with inspected boats can move the barriers to exit the water.
If nonnative mussels are detected in the Greater Yellowstone Ecosystem or surrounding area, park managers will consider a temporary closure of all park waters to watercraft (motorized and non-motorized). The park is currently developing a rapid response plan.
If nonnative mussels are detected in Yellowstone, a closure to all watercraft (except authorized National Park Service boats) will occur to prevent the spread to other waterways.
Managers will convene a science panel to objectively evaluate AIS prevention and management in the park.
Park officials urge you to take these steps so you don't transport aquatic invasive species to Yellowstone and that your watercraft will be permitted to launch:
Clean all plants, animals, mud, sand, and other debris from your boat, anchor, boots, and equipment. Use high-pressure, hot (120-140F) water if possible.
Drain all water from your boat including the motor, bilge, livewell, and other compartments before you arrive. Leave drain plugs out during transport. Do not dump water or organisms from one water body into another.
Dry all compartments and equipment in the sun for five days.