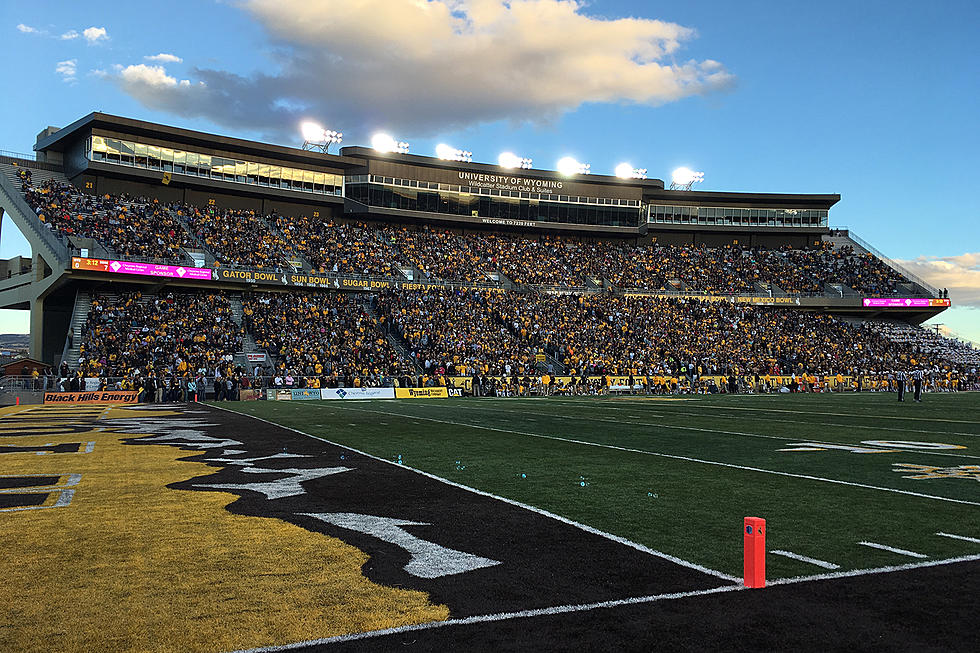 Wyoming Football is Set for Two Games on Facebook
Seneca Riggins, Townsquare Media
Get ready Wyoming football fans because the Cowboys are coming to Facebook twice during the 2017 college football season.
The Mountain West announced Wednesday that through its partnership with Stadium, six games will air exclusively on Facebook this upcoming season. Two of those involve the Wyoming Cowboys.
UW's home game against Texas State Sept. 30, and their game at Utah State Oct. 14 will be shown on Facebook.
This is Facebook's first-ever Mountain West package. It's a platform that has more than 100 million video views daily.
In 2016, the Mountain West was featured in the first-ever live football game on Twitter.
San Diego State, New Mexico and San Jose State will also appear during MW games on Facebook. Utah State makes three appearances.