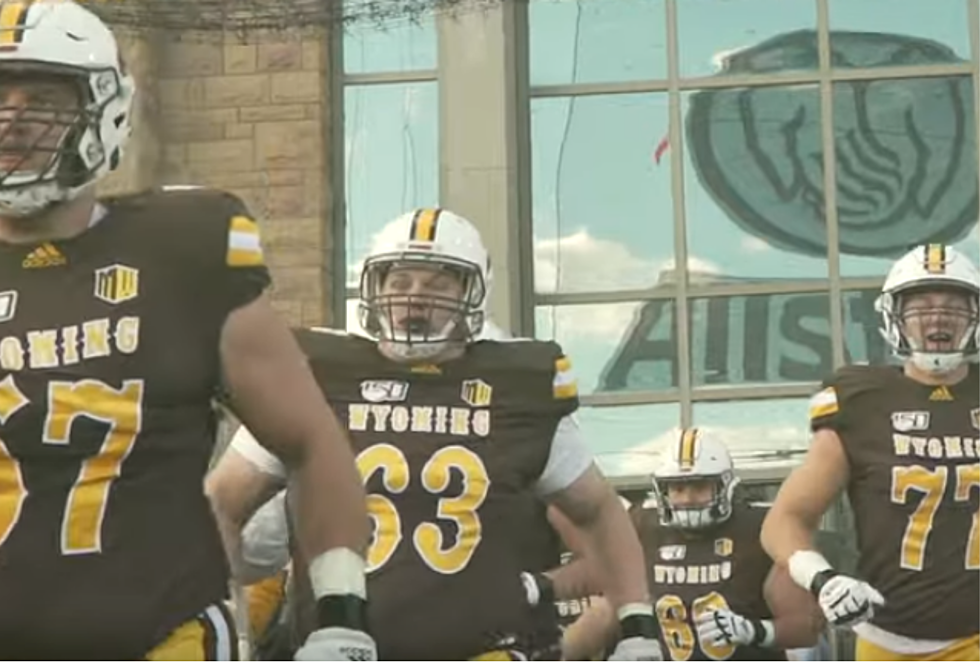 Wyoming Cowboys Offensive Line Profiled In New WYO-Vision Video
WYO-Vision, YouTube
Wyoming ranks 15th in the nation averaging over 236 rushing yards per game, thanks to the best offensive line in the Mountain West. This week, the guys in the trenches were profiled by WYO-Vision.
"What we revolve around is dominating, being able to dominate the guy across from you, being able to move the guy across from you," junior guard Logan Harris said. "We run the ball with nine guys in the box and that just shows, 'bring what you got at us' and having a dominating mentality."
The Torrington native and his teammates credit offensive line coach Bart Miller for their turnaround this season.
"We've gone from being a liability to one of the cornerstones of the team," sophomore guard Patrick Arnold said. "That's been an amazing transition."
Miller attributes the improvement to hard work.
"We want to compete to be the most physical team in the country. That does not take a lot of talent, it takes incredible work ethic, very sound preparation, and it's a year-long thing," Miller said. "You're either the hammer or the anvil, you're either doing the hitting or you're getting hit, so we want to the hammer all the time."