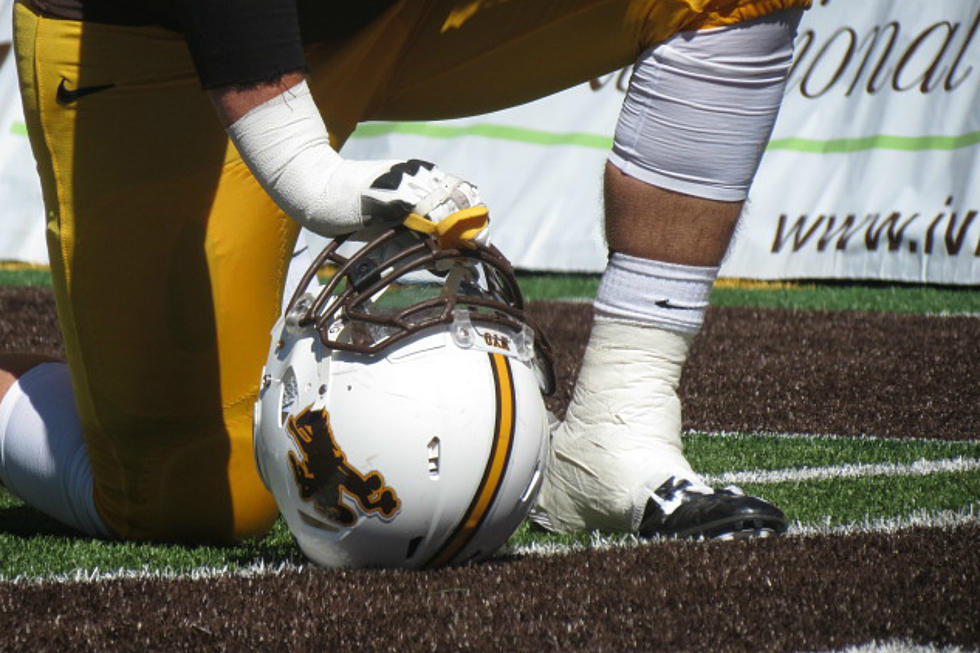 Wyoming Cowboy Football Recruit's Body Found
Jerrad Anderson, Townsquare Media
The body of missing University of Wyoming football recruit Naphtali Moi Moi was found a few days ago and authorities have confirmed the identity.
According to the Casper Star-Tribune and television station KTVU in California, the body was discovered near the Ritz Carlton in Half Moon Bay, CA last weekend. The San Mateo County Coroner's office released the identity Tuesday morning. An official cause of death has not been determined.
Moi Moi went missing April 18 while on a trip with friends. He was last seen on a boogie board before being swept out to sea by a riptide. Authorities conducted a search April 18 and 19, but a body was never recovered.
The 6-4, 235-pound defensive lineman from Hayward High School signed with the Cowboys back on December 19.
Head coach Craig Bohl stated last week at spring practice that they had been keeping in contact with Naphtali's family.
UW wore a special decal on their helmets during last Saturday's annual Spring Game that featured Moi Moi's initials (NM) and the No. 50. There was even a moment of silence before the game held in his honor.