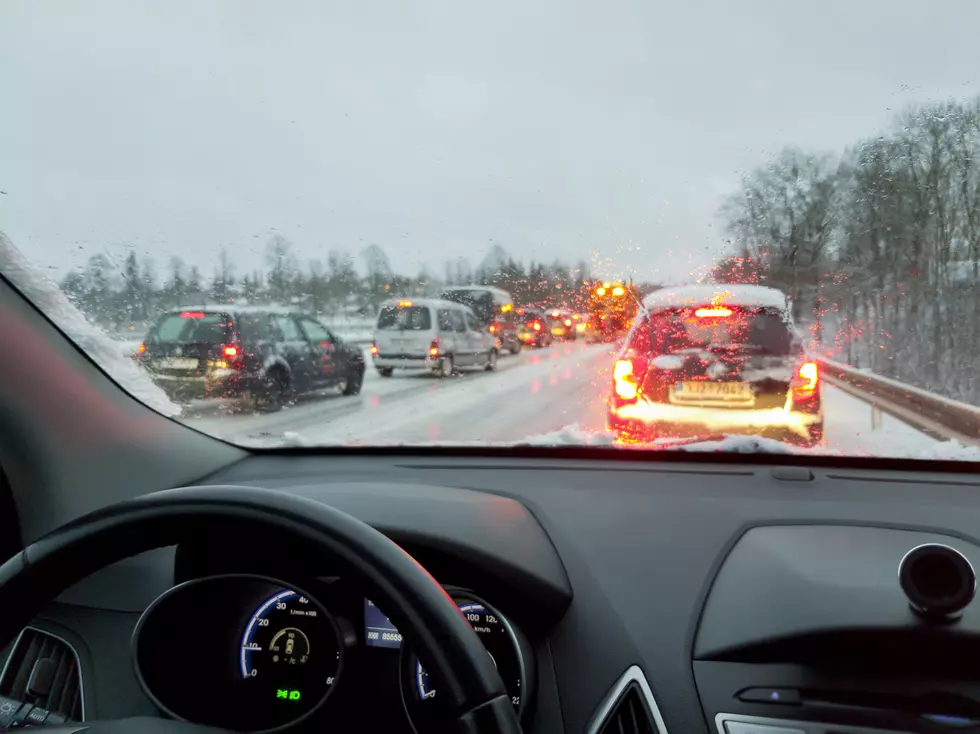 UPDATE: No Unnecessary Travel Restriction Cheyenne South Lifted
Artush, Getty Images
UPDATE 8:30 a.m.--The restriction on unnecessary travel between Cheyenne and the Colorado line has been lifted.
ORGINAL POST: As of 6 a.m., Interstates 80 and 25 were open in southeast Wyoming despite a storm that dumped several inches of snow on the region.
But WYDOT was urging people to avoid any unnecessary travel on I-25 between Cheyenne and the Colorado state line and between Glendo and the Glenrock area. U.S. Highway 287 from Laramie into Colorado was open, but with slick conditions,
And black ice and poor visibility was a problem in many areas of the state. You can access the WYDOT Road and Travel Report here.
As of 6 a.m., there was not an official snowfall total available for the Cheyenne area, but social media reports and informal observation seemed to indicate that most areas got about 3-5 inches of snow overnight.
U Create Christmas Crafting