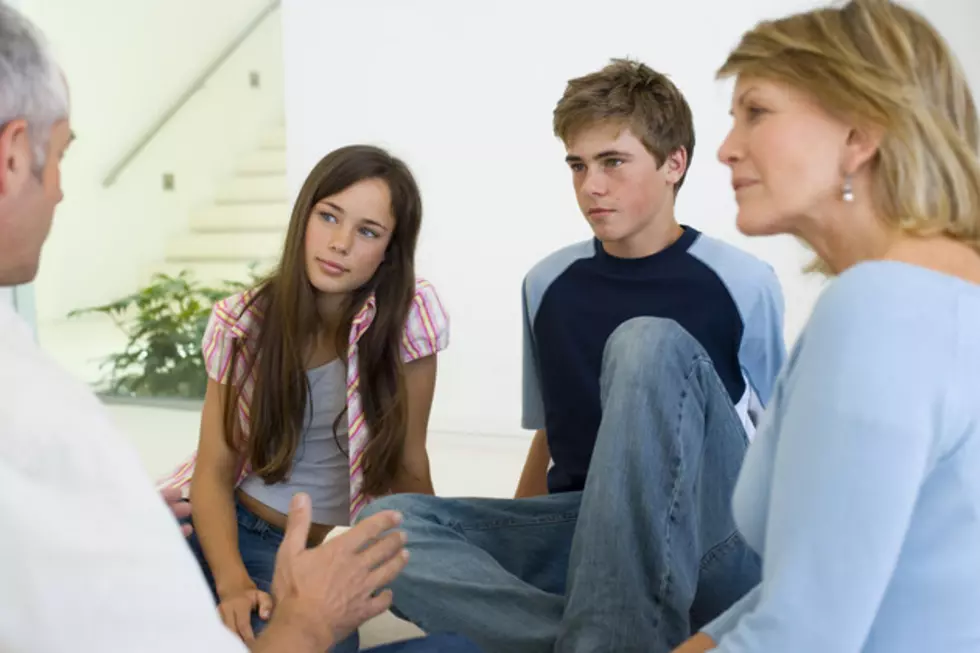 5 Words That Parents Should Be Telling Their Teens, Because They Want To Hear Them
Thinkstock
You've probably thought about it many time, if not hundreds of times since they hit thirteen. Now it's time to finally tell your teenager's what they want to know.  I'm reminded of a song from Mike and the Mechanics called, "In The Living Years." It's a song about a son whose father had passed away and how he regretted not sharing certain things with his dad, in the living years.
Many times we find ourselves putting off sharing those things that we should with love ones who are still alive, which includes our teenagers.
Today on the Top 5 at 7:45, I'll highlight some of the top things that we should consider sharing with our children, because really, they want to hear it from us.
I Love You - This is something that they really want to hear and something we should tell them everyday. Also, don't forget to show them love everyday too.
I'm NOT Your Friend - I am your parent and I'll be there for you always. We may be friends later, but for now, I love you enough to be your mom or dad.
Talk To Me About Anything - No matter how personal, silly, complicated or dumb it may seem, i will always be an ear to hear you out. I may not always agree with you, but I'm here to listen.
Pressure From Peers Is Unavoidable - However, how you deal with peer pressure is what counts. It's one thing to lecture our teens by saying, "Don't cave into peer pressure" which could isolate them from you. But having casual conversations with your teen about what peer pressure is, how it can positively or negatively affect them and so on.
Sex Is A Wonderful Thing, But Wait - Instead of setting a specific date and time to have "that talk" with your teen, be comfortable with them about sex and get them to open up about the subject. If you demonize the act constantly, they may want to venture out and try it for themselves. That could be disappointing for them and you.