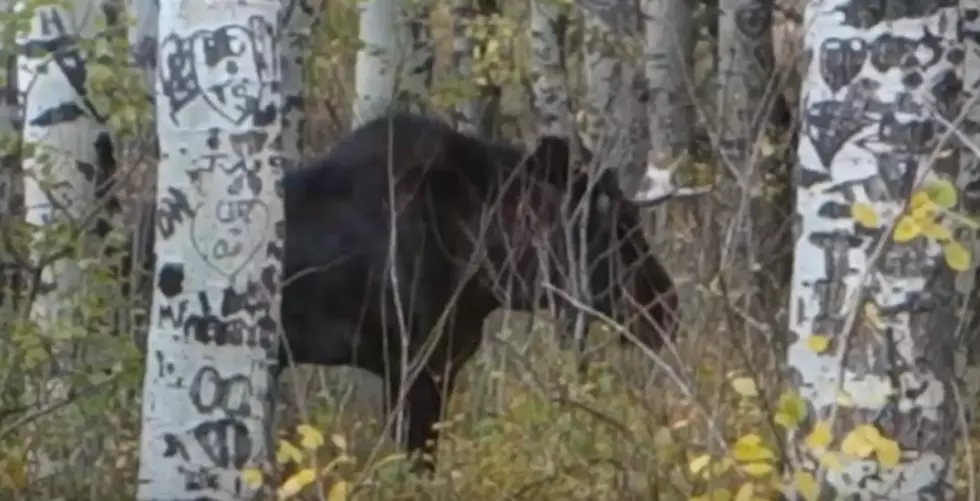 What To Do When You See A Moose In Vedauwoo [VIDEO]
Wa Fa, YouTube
Travel vlogger Wa Fa has been all over the world, but he's never seen any place like Vedauwoo. His latest video documents a recent trip to Wyoming and a frightening encounter with a family of moose.
"I'm gonna take you for a tour of one of the most unknown and exciting places in Wyoming," the video begins.
Along the way, Wa Fa and his companion spotted a large bull moose just off the hiking trail. The situation got more dangerous when they discovered a mother and baby moose nearby. The vagabonds then demonstrated their four-part plan for escaping danger. Step 1: be on the lookout. Step 2: spot the moose. Step 3: get out of dodge. Step 4: live to hike another day.
The Vedauwoo video is one of three YouTube clips from Wyoming along with a tour of the Lincoln Monument on Interstate 80 and Bond's Brewing in Laramie. Wa Fa's video channel also includes highlights from recent trips to France, Ireland, Italy, Portugal, Thailand, and several historic sites across the United States.