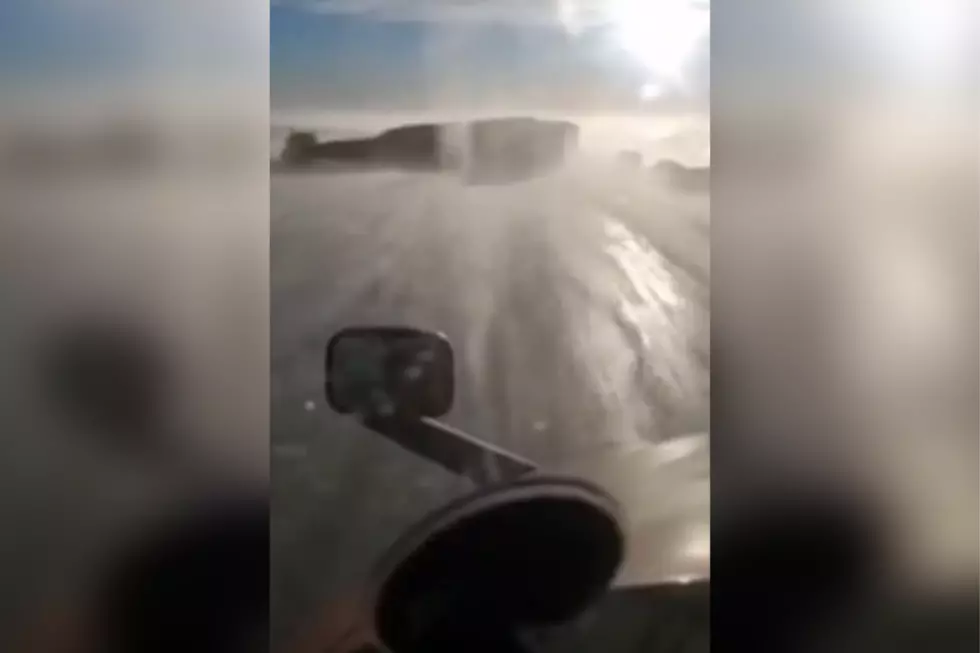 WATCH: Dashcam Footage of 20 Vehicle Pileup On I-80 in Wyoming
Twisted Truckers via Facebook
The video was posted along with a message that read:
Scary moment of pileup in Wyoming caught on live feed
No details sent with, just that it was team drivers in a Wyoming pileup..no word on how the driver is doing yet..anyone know them? Turn Volume up
The accident happens at about the 9:02 second mark on the video. It appears to be two people in the truck. After the accident, both men can be heard conversing with each other, but the extent of their injuries is unknown at this point.
Enter your number to get our free mobile app