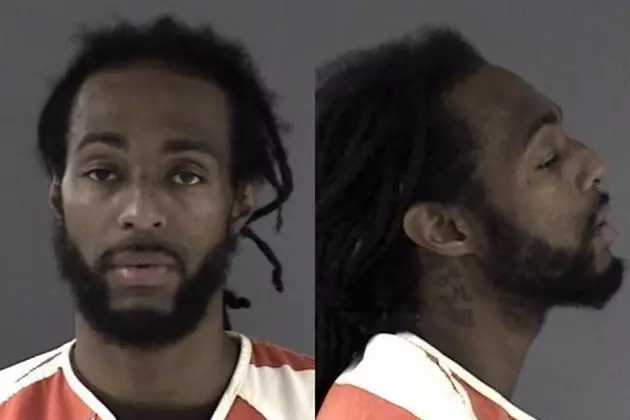 Wanted Man Arrested After Grenade Threat, Standoff in Cheyenne
Laramie County Sheriff's Office
A 28-year-old Cheyenne man is behind bars following a standoff in south Cheyenne Thursday.
The Laramie County Sheriff's Office says it received a call indicating that Nikko Johnson, who was wanted on a felony warrant out of California, was at a home in the 800 block of E. Jefferson Road.
When deputies made contact with Johnson in the 100 block of Avenue C, he pulled out a hand grenade and threatened to pull the pin, resulting in a standoff.
"A Code Red was issued for the surrounding area where residents of the area are asked to shelter in place," the sheriff's office said in a news release.
"Members of the Cheyenne Police Department as well as joint SWAT, EOD and CNU/Hostage Negotiation teams were called out to assist," the sheriff's office added.
Johnson eventually complied with law enforcement and was arrested and booked on the warrant as well as one count of making terroristic threats and three counts of aggravated assault, all felonies.
As of Friday morning, he had yet to be formally charged.
The sheriff's office says EOD was later able to determine that the hand grenade posed no explosive hazards.
READ MORE:
10 Absolute Most Dangerous Cities to Live in Wyoming for 2022
KEEP READING: Scroll to see what the big headlines were the year you were born