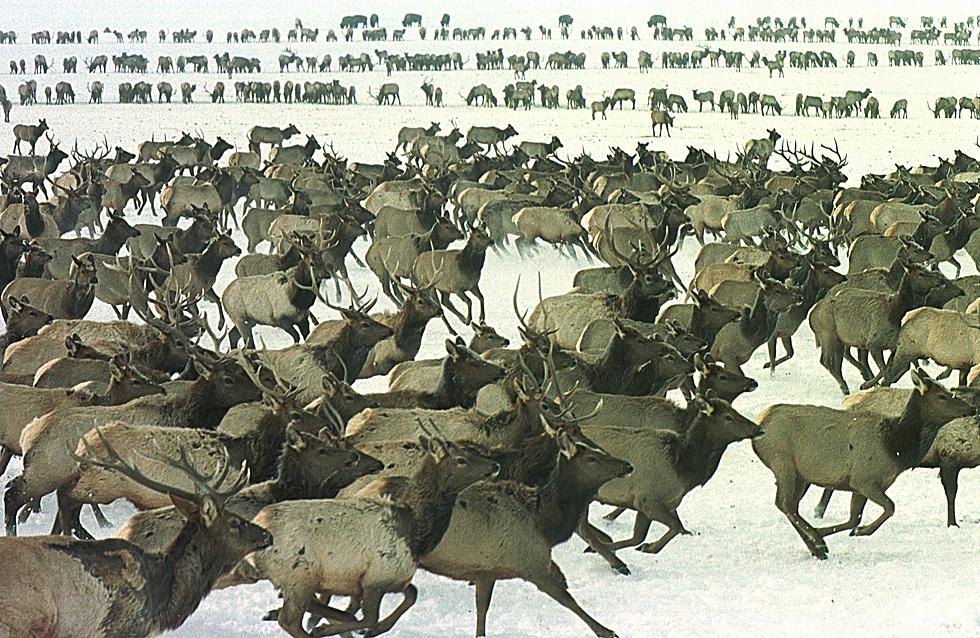 Teton County Man Who Illegally Took Antlers Banned from Hunting Worldwide
Michael Smith, Getty Images
A Teton County man lost his hunting privileges worldwide and was fined $15,000 as part of his sentence for illegally taking elk antlers, according to minutes from the federal court hearing in Casper on Monday.
Joshua Anders Rae was charged with illegally crossing the National Elk Refuge and entering the Bridger-Teton National forest during the closed season, according to Wyoming U.S. Attorney's Office spokesman Mark Trimble.
Rae would locate elk antlers, cut them up and stash them so he could come back later to collect them, Trimble said.
The offense occurred on June 2, 2016, according to the judgment by U.S. Magistrate Judge Michael Shickich.
Rae was charged with one misdemeanor count of violating the Lacey Act, the 1900 federal law that prohibits the import, export, sale, acquisition or purchase of fish, wildlife or plants that are taken in violation of U.S. or Indian law or done so in interstate or foreign commerce.
Last week, he agreed to plead guilty, but the details of that agreement are sealed.
Monday, Shickich placed him on unsupervised probation for five years, which includes a five-year loss of hunting privileges worldwide and is in accord with the Interstate Wildlife Violator Compact.
During that time, Rae is banned from the National Elk Refuge near Jackson, Grand Teton National Park and Yellowstone National Park, except for necessary travel across state and federal highways, according to the judgment.
Shickich also ordered him to pay $15,000 in restitution to the Wyoming Game and Fish department of law enforcement.