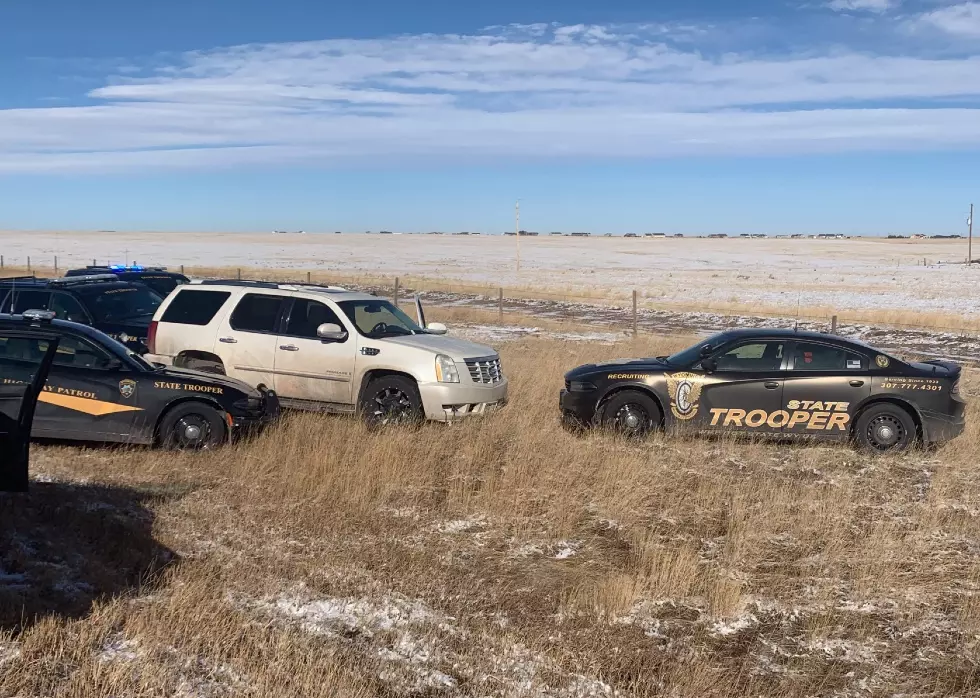 Study: Cheyenne Had Fourth Biggest U.S. Jump In Car Thefts 2019-2021
Wyoming Highway Patrol
A new study by Lending Tree found that Cheyenne had the fourth-biggest increase in auto thefts of any U.S. city between 2019-2021.
And while the rest of the Cowboy State did not see the same kind of increase as Cheyenne, car thefts statewide were still up by almost half over that time.
Wyoming's capital city saw auto thefts jump from 197 in 2019 to 411 in 2021. You can see the Lending Tree survey here.
That works out to an increase of 105.8 percent. Only Utica New York, Milwaukee, Wisconsin, and Ithaca, New York had bigger increases.
Wyoming's neighbor to the south, Colorado, had the biggest statewide increase in the country at 80 percent. And Denver was right behind Cheyenne in terms of increased auto theft, coming in fourth with a 103.2 percent increase.  Wyoming was sixth in the country among U.S. states with a 46.9 percent increase in auto thefts.
Nationally auto thefts increased by 17 percent over that period.
That period roughly mirrors the height of the coronavirus pandemic across the country. The study's authors determined that was not a coincidence in terms of the national increase in auto thefts:
''One key factor was the pandemic. In 2020, the sudden shift to working from home and people leaving their vehicles parked in the same place for longer periods offered new opportunities for car thieves. In fact, a May 2020 Associated Press report highlighted that the keys were nearby in 72% of stolen vehicle cases in April 2020 in Austin, Texas. After all, if you know the owner isn't using a car, there's a smaller chance of getting caught.''
Cheyenne Police Department spokeswoman Alex Farkas said she could not offer immediate comment on the report due to scheduled events at the CPD. She did provide a link to the department's annual crime reports page.
In terms of the kind of cars stolen across the country, flashy sports cars did not necessarily attract the attention of car thieves. Hyundai Elantras and Sonatas were among the most commonly stolen vehicles nationally. Honda CRVs were another commonly stolen car.
The report used the following methodology, according to its authors:
LendingTree researchers analyzed National Insurance Crime Bureau (NICB) data on reported stolen vehicles nationally and by metro, state, and vehicle type. Our metro and state data mainly highlights the 2019-to-2021 period.
Meet the Four-Legged Heroes of the Cheyenne Police Department
They may not be able to leap tall buildings in a single bound, but make no bones about it, police dogs play a vital role in the fight against crime.
In many situations, they're the first ones to put their lives on the line to protect their human partners, proving that not all heroes wear capes, some wear fur coats.
Gallery Credit: Joy Greenwald