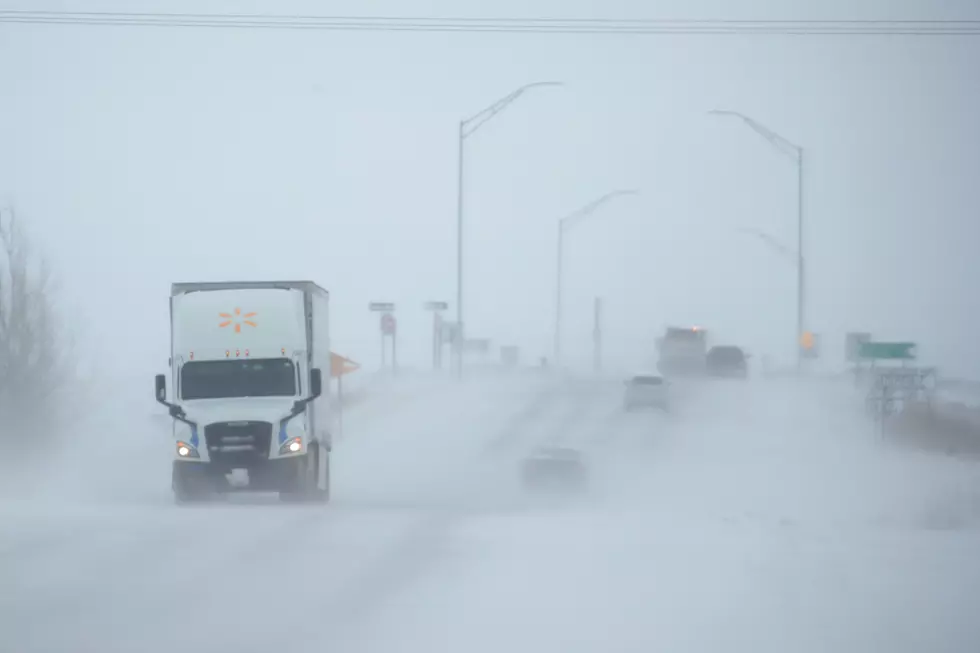 Strong Winds, Blowing Snow To Continue In Southeast Wyoming Today
(Photo by Scott Olson/Getty Images)
Strong winds reaching speeds of up to 65 miles per hour and blowing snow will continue through today in southeast Wyoming. That's according to the Cheyenne Office of the National Weather Service.
The agency posted this statement on its website:
The unrelenting wind will continue for about another 24 hours across our area. A High Wind Warning has been issued for central and western Laramie county and the Vedauwoo area through 5PM Friday. Wind gusts could reach 65 MPH in these areas. The Winter Weather Advisory covering much of eastern Wyoming and the Nebraska panhandle has been extended through 5PM Friday. This area can expect wind gusts to 55 MPH with significant blowing/drifting snow once again. Visibility could be reduced to one-half mile at times. The high plains will finally get a break on Saturday though! Lastly, a High Wind Watch has been issued for the Arlington/Elk Mountain area and the central Laramie range including Bordeaux, but this begins 5PM Friday and continues through 11 AM Sunday.
Meet the Four-Legged Heroes of the Cheyenne Police Department
They may not be able to leap tall buildings in a single bound, but make no bones about it, police dogs play a vital role in the fight against crime.
In many situations, they're the first ones to put their lives on the line to protect their human partners, proving that not all heroes wear capes, some wear fur coats.