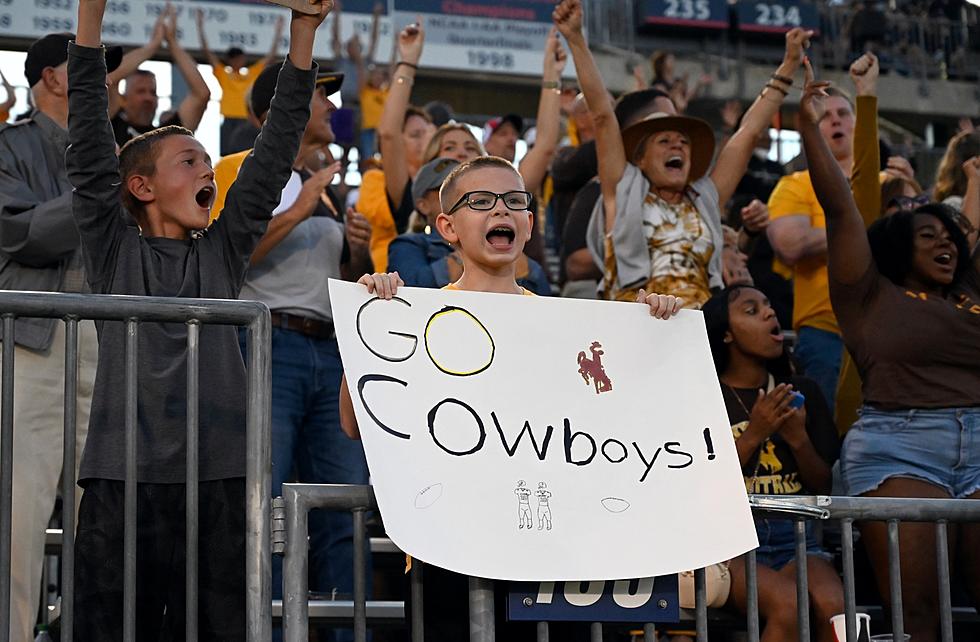 Show us your picks: Week 5
This young fella snagged some front row seats to watch the Cowboys knock off UConn 24-22 last Saturday in East Hartford./ DJ Johnson photos
LARAMIE -- Wyoming is taking the week.
We aren't.
So, let's get right to it.
Here's how we fared after last week's picks:
Jen Kost: 11-1
Cody Tucker: 11-1
Kyle Sedar: 11-1
DJ Johnson: 10-2
Jared Newland: 10-2
Mat Murdock: 10-2
Guy Tuell: 10-2
End Zone Elvis: 7-5
Kyle Sedar and I both got burned by Texas A&M. The Aggies fell to the red-hot Arkansas Razorbacks in Dallas. We'll see if we can call the Hogs red hot after their trip to Athens, Georgia this week.
The Notre Damn versus Wisconsin game at Soldier Field in Chicago cost Jared Newland, Jen Kost, Mat Murdock and Guy Tuell. They all took the Badgers.
Wyoming moved to 4-0 after holding on for the 24-22 victory at UConn. We all picked the Pokes.
Here's how the yearly standings look like for us regulars:
Johnson: 40-8
Newland: 39-9
Kost: 39-9
Sedar: 39-9
Tucker: 37-11
Murdock: 32-16
Here are this week's Mountain West games -- and a couple of others -- and the money lines from BetMGM: (Subject to change):
BYU (-9) at Utah State
Nevada (+5) at Boise State
UNLV (+21) at UTSA
Air Force (-11.5) at New Mexico
New Mexico State (+27) at San Jose State
Fresno State (-10) at Hawaii
Arkansas (+16.5) at Georgia
Michigan (+2) at Wisconsin
Cincinnati (-1.5) at Notre Dame
Ole Miss (+14.5) at Alabama
Baylor (+4) at Oklahoma State
Boston College (+14.5) at Clemson
This week, we are joined by a couple of my close, personal friends -- and huge Pokes fans -- Lee Lowrey and Pam Pafford, of Cheyenne. These two worked their tails off to get my wife and I in our very first home late last week.
Thank you to them and best of luck!
Here's our best bet this week:
A day with the Bills Mafia