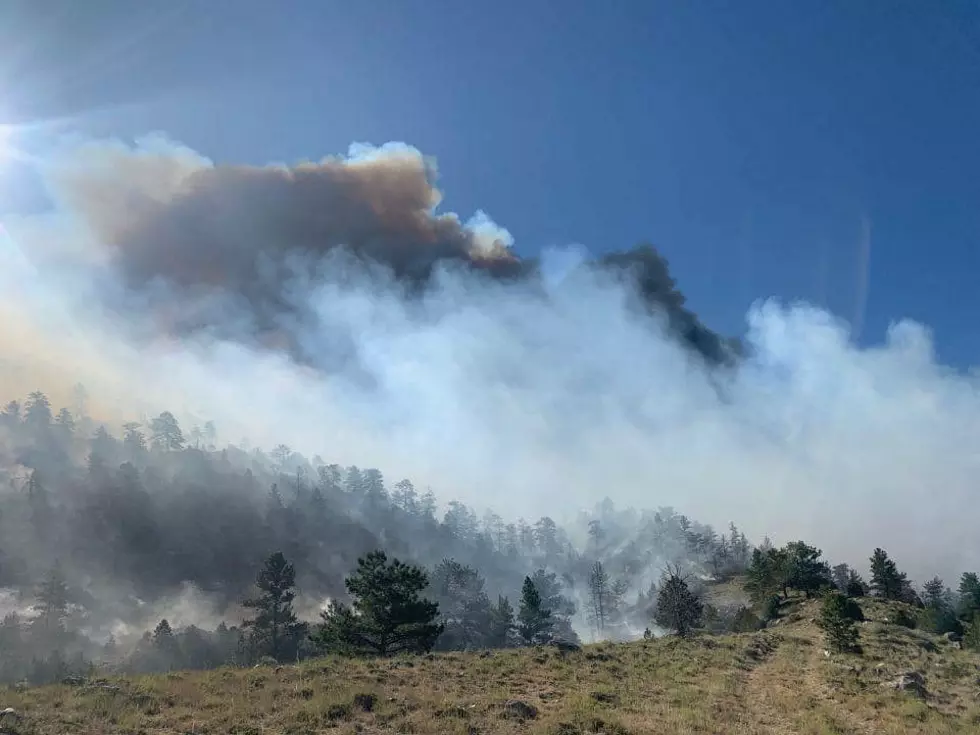 Carbon County Sheriff Orders Road Evacuation; Pedro Mountain Fire Now 1,500 Acres
Natrona County Fire District
The Carbon County Sheriff's Office has issued a mandatory evacuation order along Pedro Mountain Ranch Road because high temperatures and gusty winds tripled the Pedro Mountain Fire to more than two-and-a-third square miles on Sunday.
The Natrona County Sheriff's Office may close Pathfinder Lake on Monday for fire-fighting activities, and asked people to plan accordingly, pack up and leave the lake.
The Natrona County Fire District and the U.S. Bureau of Land Management said the naturally caused fire started east of Pathfinder Lake and south of Alcova Lake on Saturday, and grew to 1,500 acres from 500 acres earlier Sunday.
The fire was 0% contained Sunday evening.
The BLM, the Wyoming State Forestry Division, county and local agencies have contributed engines and air resources to the fire, including two single engine air tankers, a Blackhawk helicopter, a large air tanker, and other equipment.
Please do not call 911 about the fire because all agencies are aware of it.
The Natrona County Fire District and other agencies said they will provide updates.