SE Wyoming Communities Face Heat Advisories, 100+ Temps Possible
Lemon_tm/Getty Images
The Cheyenne Office of the National Weather Service has issued heat advisories for several communities in southeast Wyoming and the Nebraska Panhandle for today, with temperatures expected to crack the 100-degree mark in some places.
Communities facing heat advisories include Wheatland, Torrington, and Lusk in Wyoming as well as Scottsbluff, Sydney, and Kimball in the Panhandle. Chadron, Neb, could see temps as high as 110 degrees and is under a heat warning.
The weather service posted this statement on its website this morning:
– Thunderstorm chances are still expected to increase significantly later this afternoon through tonight. However, excessive heat will continue today prior to that much-welcome relief. We are already seeing a very warm start to the day for many areas. In fact, the Chadron Airport never dropped below 79 degrees overnight! This is among the Top 10 warmest overnight low temperatures ever recorded at that location! The low of 75 degrees at Scottsbluff would be their all time warmest low if temperatures do not drop lower prior to midnight tonight. Temperatures will soar into the upper 90s and lower 100s for many areas, possibly exceeding 100 degrees in some locations as early as Noon MDT. Heat Advisories remain in effect through 9 PM MDT this evening for much of east central Wyoming and the western Nebraska Panhandle, with an Excessive Heat Warning for Dawes County/Chadron where highs may even approach 110 degrees today if afternoon clouds are delayed. Aside from the heat, expect showers and thunderstorms to begin developing over the higher terrain around Noon, becoming more widespread after 3 PM MDT and continuing well into the night for much of the area. Severe weather is not expected, but some storms will likely contain strong and gusty winds in excess of 45 MPH.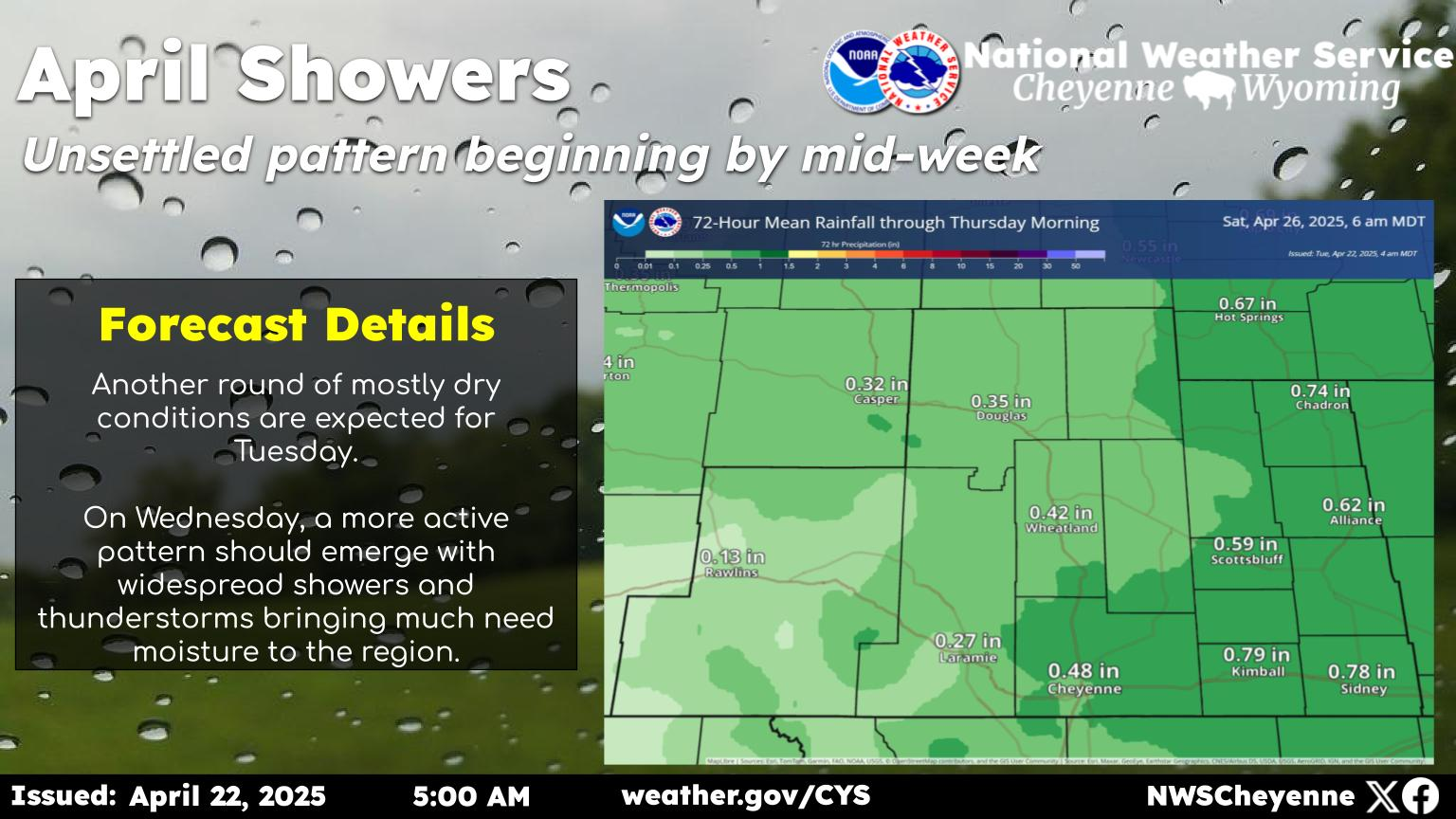 2022 Cheyenne Frontier Days Rodeo
2022 Cheyenne Frontier Days Rodeo