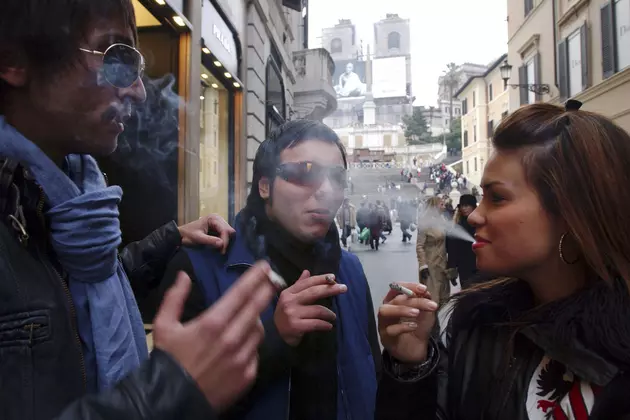 Quit Tobacco Program Available To Wyoming Smokers
Marco Di Lauro, Getty Images
Vitaly Kroychik, who is a tobacco prevention specialist with the department, says almost all smokers know they should quit and most want to.
He says the program gives Wyoming smokers the tolls they need to successfully quit. Among the tools available through the program  are a free three-month prescription to Chantix, which is a medication used to help people quit smoking.
Other options include free nicotine replacement gum, patches or lozenges. Anyone interested should call 1-800-QUIT-NOW or visit the program's website.