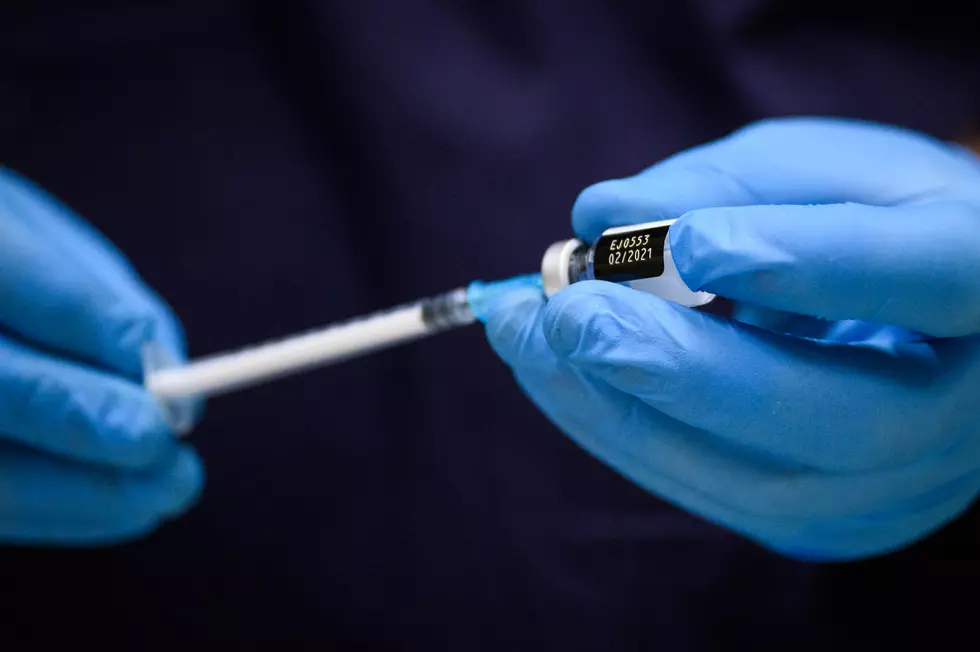 Public Health Nurse Gets 1st COVID-19 Vaccination in Wyoming
(Photo by Leon Neal/Getty Images)
CHEYENNE, Wyo. (AP) — A registered nurse who does coronavirus testing and contact tracing got the first COVID-19 vaccination in Wyoming.
Terry Thayn's regular job is to oversee maternal and child health matters for the Cheyenne-Laramie County Health Department.
This year, she has been busy working to contain the coronavirus. Thayn got her first shot Tuesday and is set to get a follow-up shot of the Pfizer vaccine in three weeks. Her initial dose came from a shipment of 975 that arrived at the health department Monday.
Statewide, almost 5,000 doses of the Pfizer vaccine are scheduled to arrive in Wyoming no later than Tuesday.
Enter your number to get our free mobile app
LOOK: 50 photos of American life in 2020