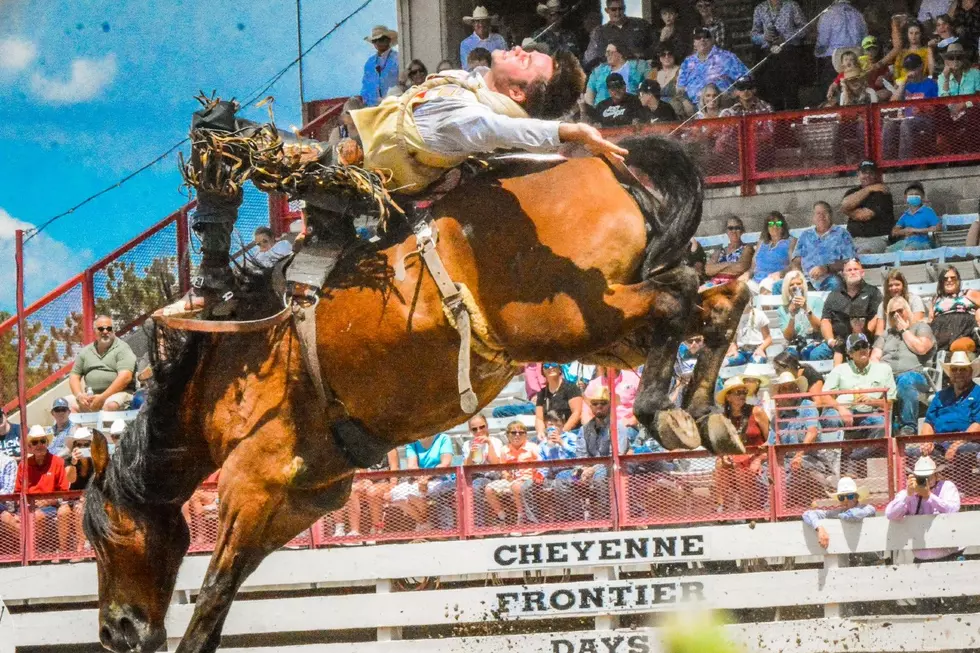 Poll: What Part Of Cheyenne Frontier Days Are You Looking Forward To?
Photo Courtesy: Trenda Allen
Cheyenne Frontier Days 2023 is now less than two weeks away, starting Friday, July 21.
For long-time Cheyenne residents and those native to the area, CFD is an annual right of summer. Indeed for some, it's the highlight of the summer months, for some folks even of the entire year.
When the COVID-19 pandemic forced the cancellation of Frontier Days for the only time in its history in 2020, summer in Cheyenne just wasn't the same. Something was missing, and not just for hardcore rodeo fans or concert aficionados.
And while some folks might grumble about the traffic and the crowds that come with the ''Daddy of 'em All," there is no doubt that CFD is vital to many local businesses and that it boosts revenues to city and state government. It also celebrates Wyoming's cowboy culture in a big way.
So with the 2023 celebration fast approaching, is there anything you are especially looking forward to?
it all started of course, with the rodeo. Cheyenne Frontier Days is the world's largest outdoor rodeo and draws the top names in the sport. If fast-paced rodeo action in the summer sun is your thing, then the competition of the top names in the sport is probably the thing you are most looking forward to.
The night shows are a big draw as well. With big-name acts ranging from Tim McGraw to Five Finger Death Punch to the Professional Bull Riders, the night shows offer a range of entertainment seldom if ever seen any other time of year in Cheyenne or even the state of Wyoming.
Then there is the economic boost offered by the crowds drawn to Cheyenne. Greater Cheyenne Chamber of Commerce President Dale Steenbergen has in past years compared CFD to "a second Christmas season" for Cheyenne businesses. Indeed for some enterprises, like bars, restaurants, and gas stations, it may bring in more money than even the Christmas shopping season. Some studies have estimated that Frontier Days pumps $27 million into the local economy. Even if you don't personally care about steer roping or concerts, that is a very big deal.
But even with all of the money CFD brings into the community, you can still enjoy some of the Frontier Days events for free. The annual Air Force Thunderbirds air show has sadly been canceled for this year. But there are still four Frontier Days parades and three pancake breakfasts that cost nothing to attend.
And as much as Frontier Days means to the community, there is also something to be said for normal everyday life in Cheyenne once CFD is over.  There are still several weeks of summer weather left after Frontier Days and time to enjoy all of the other things that come with late summer in Wyoming.
Do you look forward to getting back to everyday life more than anything else?
Take our poll and give us your opinion!
2022 Cheyenne Frontier Days Rodeo
2022 Cheyenne Frontier Days Rodeo