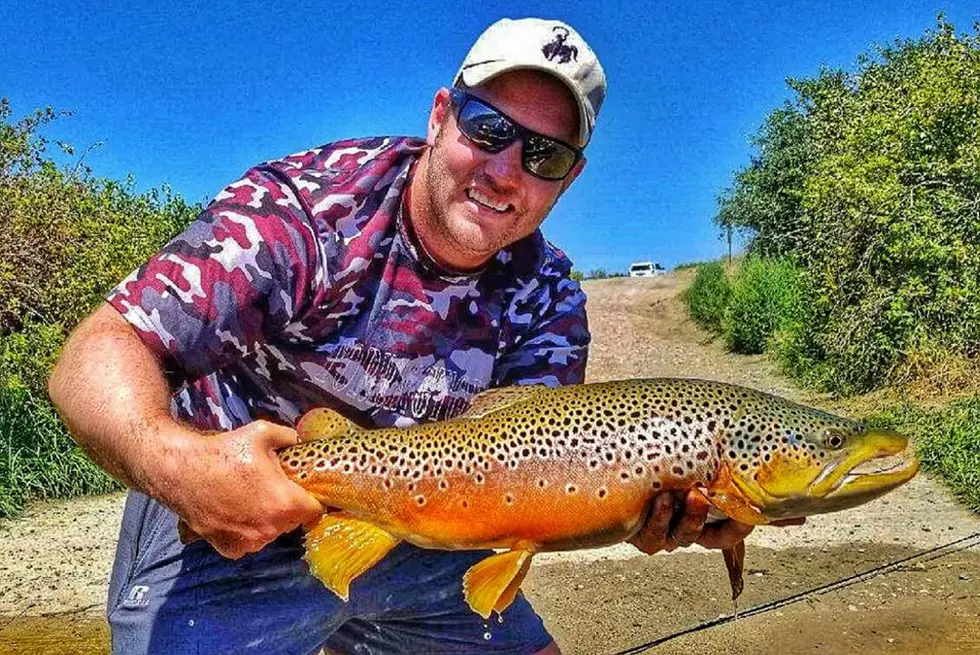 Meet Clyde, The Biggest Brown Trout In The North Platte River
Courtesy of Mark Lenhardt
There are thousands of great fishing stories from the state of Wyoming. This one is actually true. Last week, Torrington teacher and football coach Mark Lenhardt caught Clyde on a hopper. Measuring 28 1/2 inches in length, Clyde could be the biggest brown trout in the North Platte River.
"The hopper fishing here is one of the greatest fishing spectacles on the planet," the crew at Cowboy Drifters Fly Fishing posted on Facebook. "This is, as far as we know, the largest fish ever caught on the North Platte River on a dry fly."
They should know. It was the fourth time Clyde has been caught and released. They figure the big brown is about 8 years old now. With some luck, he could live for another decade...and get even bigger.
Clyde will need at least a few more years to break the state record, which was set in 1982 at the Flaming Gorge Reservoir. The largest brown trout ever caught in the Cowboy State measured 34 1/4 inches.
UPDATE: Turns out Clyde isn't the biggest brown in the North Platte after all. Jason Hamerick from Cowboy Drifters just reeled in another monster on a hopper. "Diesel" measured 31 inches.