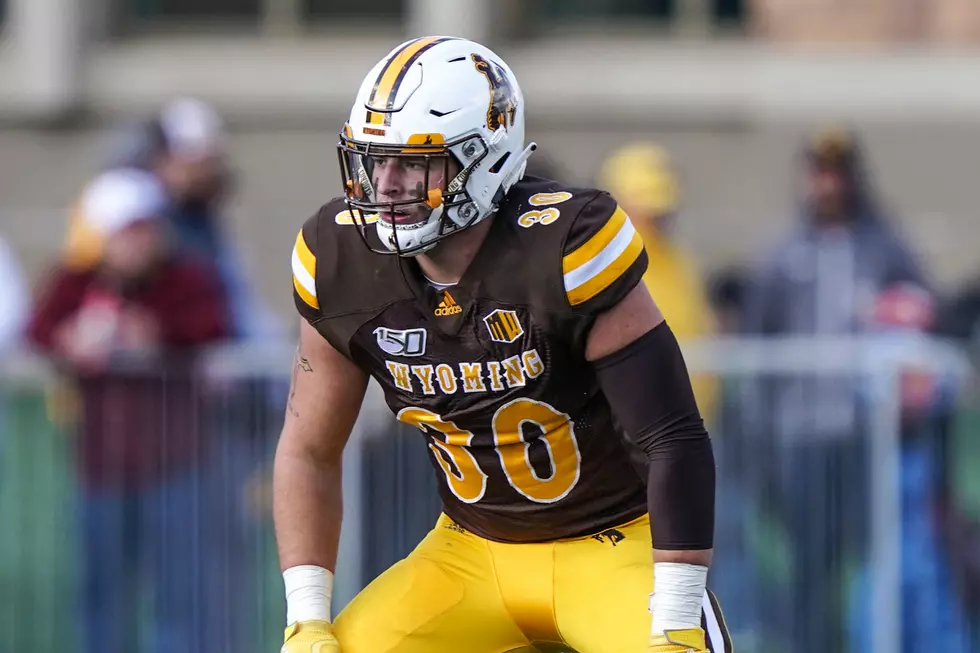 Logan Wilson Waits to see Where He Goes in the NFL Draft
Courtesy: Troy Babbitt & Univ. of Wyoming Athletics
All eyes in the sports world will be on the NFL Draft that begins Thursday and continues through Saturday.
It's being done virtually for the first time due to the COVID-19 pandemic.
Wyoming football fans' eyes will be on former Cowboys linebacker and Casper native Logan Wilson, to see where he gets selected. It's not a matter of if, but when and where he goes.
Wilson spoke about the draft process, his preparation, and reflected on his career at the University of Wyoming with UW Senior Associate Athletics Director Kevin McKinney.
Wilson concluded his career fourth all-time in school history with 418 career tackles. He also tied for third all-time in career interceptions with 10.
Several former Cowboys, like Tyler Hall, Cooper Rothe, and Alijah Halliburton, that worked out for pro personnel during Wyoming's Pro Day on March 10 are hoping to possibly hear their name called this weekend.
Wyoming's had at least one player chosen in the last three NFL Drafts and four of the five years of the Craig Bohl-era.
All-time, there have been 90 players from UW selected in the NFL Draft. There were 13 former Cowboys that played in the pros in 2019.
The NFL Draft schedule is as follows:
April 23: Round 1 = 6 - 9:30 p.m., Mountain Time
April 24: Rounds 2 & 3 = 5 - 9:30 p.m., Mountain Time
April 25: Rounds 4-7 = 10 a.m. - 5 p.m., Mountain Time
Enter your number to get our free mobile app
15 Wyoming Related Questions Asked on 'Jeopardy!'