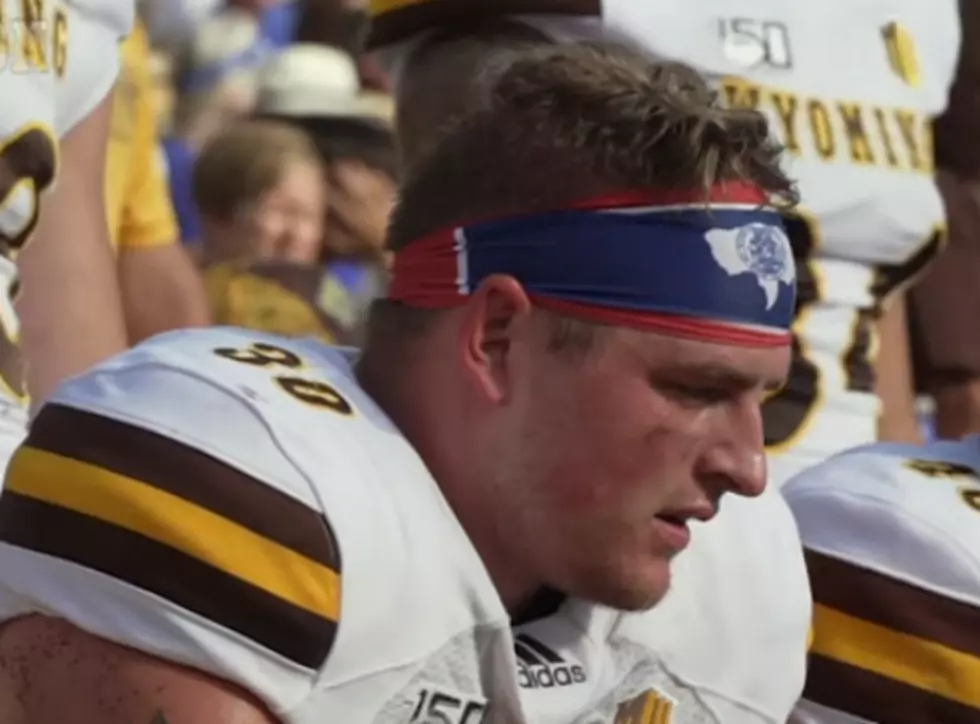 Logan Wilson Is Wyoming's First Homegrown All-American In 68 Years
WYO-Vision, YouTube
Casper native Logan Wilson will finish his college career as only the third homegrown All-American in Wyoming history, and the first since 1951.
Wilson was recently voted a third-team All-American by the Associated Press, a second-team All-American by USA Today, a first-team All-American by Pro Football Focus, and was one of six finalists for the Butkus Award honoring the top linebacker in the country.
The only other local products to earn All-American honors at the University of Wyoming were Greybull native Jim Crawford, a first-team All-American running back in 1950, and Laramie native Dewey McConnell, a first-team All-American wide receiver in 1951.
Lingle native Jerry Hill, who was named Wyoming's Player of the 20th Century in 1992 and won a Super Bowl with the Baltimore Colts, was an All-American Honorable Mention running back in 1959 and 1960.
The list of Wyoming All-Americans also includes an Ohio native, running back Eddie "Boom Boom" Talboom in 1952, and Iowa native, defensive tackle Mike Dirks in 1967, a Denver, Colo. native, punter Jack Weil in 1983, a South Dakota native, tight end Jay Novacek in 1984, a Minnesota native, wide receiver Marcus Harris in 1995 and 1996, and an Arvada, Colo. native, defensive back Brian Lee in 1997.