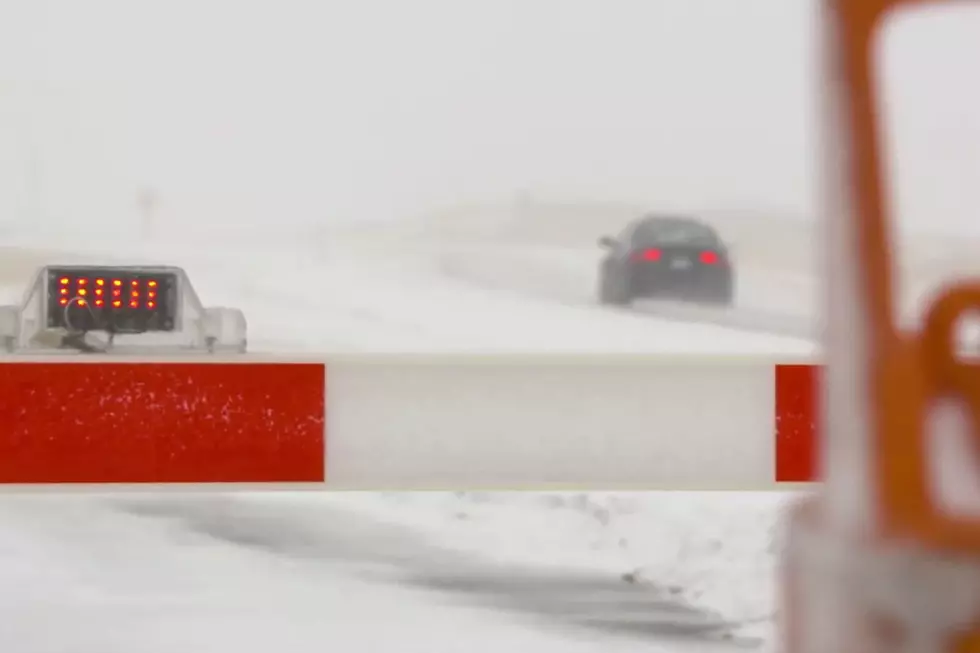 Large Stretches Of I-80, I-25 In Wyoming Closed Wednesday Morning
WYDOT
Large portions of Interstates 80 and 25 are closed as of 7:30 a.m. on Dec. 14.
That's according to the WYDOT Road and Travel website.
Interstate 25 was closed northbound all of the way from Cheyenne to Casper. It was closed in both directions between Wheatland and Casper. Interstate 80, meanwhile, was closed between Cheyenne and Rock Springs in both directions due to winter weather. The website said that as of 7:30 a.m., the estimated opening time was 9 to 11 hours.
Wyoming has been hit by a winter storm featuring strong winds and blowing snow. While a blizzard warning for central Laramie County and the Cheyenne area was canceled late Tuesday afternoon, a High Wind Warning remains in effect until 11 p.m. tonight [December 14]. Blizzard Warnings remain in effect for some other areas of southeast Wyoming. Those areas include Pine Bluffs and the summit between Cheyenne and Laramie.
The Cheyenne Office of the National Weather Service says winds of up to 60 miles per hour and blowing and drifting snow will pose travel hazards through the day today.
Christmas Gift Ideas
I might not directly point to what to get, but it might help turn some wheels in that idea box and give some inspiration.