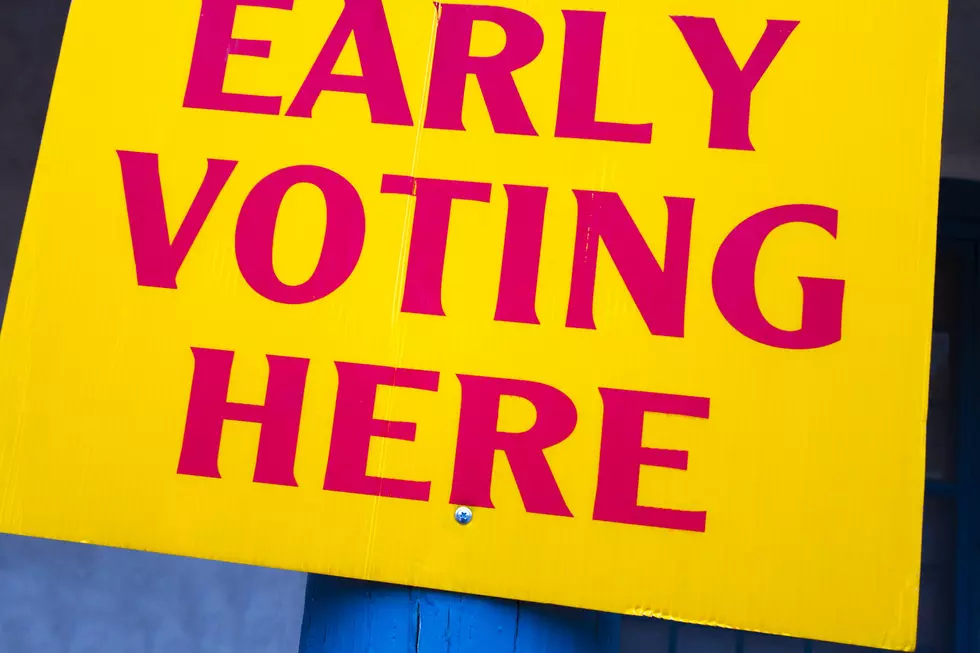 Laramie County Early Voting For 2022 Election Starts Friday
JannHuizenga
Laramie County voters can begin casting their ballots for the Nov. 8 General Election on Friday, Sept. 23, according to a news release from the Laramie County Clerk's Office.
Early voting will be held in the Atrium of the County Building at 309 W. 20th Street in Cheyenne between 8:30 a.m. and 4:30 p.m. Monday through Friday from September. 23 through Nov. 7 except on county holidays.
People can register at the polls and need some form of identification under Wyoming law.
Acceptable identification includes a Wyoming driver's license, a student ID from the University of Wyoming, a Wyoming community college or public school, a driver's license or a state ID from another U.S. state, a U.S. passport. a tribal ID or military ID, or a valid Medicaid or Medicare card. People who don't have any of those forms of identification may get one from WYDOT driver's services free of charge.
According to the release the clerk's office, next week will begin mailing out absentee ballots to the roughly 4000 local voters who have so far asked for them. Absentee ballots are available by calling 633-4242 or online.
Lee says in the last couple of general elections, substantial numbers of people have voted early in Laramie County.
She says in 2018, 27 percent of local voters cast early ballots. In the 2020 general election that number rose to almost a third, at 31 percent.
See the Breathtaking $71 Million Dollar Diamond G Ranch in Dubois