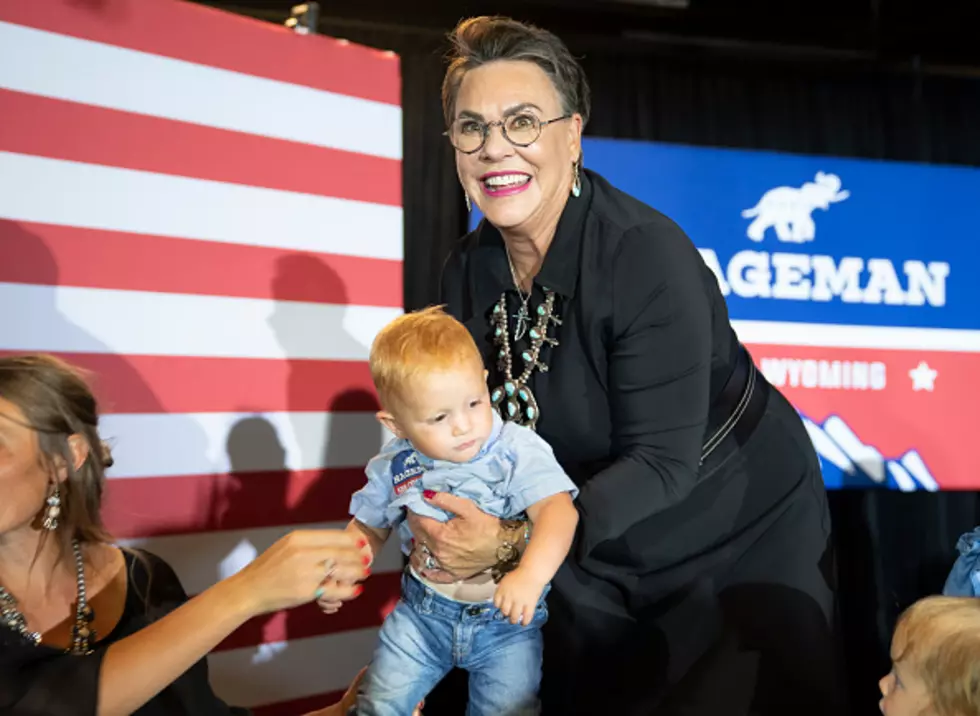 Hageman Elected To Congress From Wyoming
Michael Smith / Stringer, Getty Images
CHEYENNE, Wyo. (AP) — Republican Harriet Hageman has beaten a Native American activist to win Wyoming's lone seat in the U.S. House, cementing her place as successor to ousted GOP Rep. Liz Cheney.
The race between Hageman and Lynnette Grey Bull drew little attention outside Wyoming compared with the GOP primary, when voters turned against Cheney for her criticism of former President Donald Trump.
A Cheyenne natural resources attorney, Hageman will now enter Congress among freshmen legislators who typically must jostle for desired committee assignments.
Cheney in her three terms in office rose quickly to the No. 3 GOP leadership position in the House, a job she lost after voting to impeach Trump for the Jan. 6, 2021, insurrection at the U.S. Capitol and then not relenting in criticizing the former president.
Hageman, with Trump's coveted endorsement, campaigned aggressively around Wyoming. She ran in part on her deep family ties to Wyoming's ranching community to connect with rural voters in the least-populated state.
Meet the Four-Legged Heroes of the Cheyenne Police Department
They may not be able to leap tall buildings in a single bound, but make no bones about it, police dogs play a vital role in the fight against crime.
In many situations, they're the first ones to put their lives on the line to protect their human partners, proving that not all heroes wear capes, some wear fur coats.