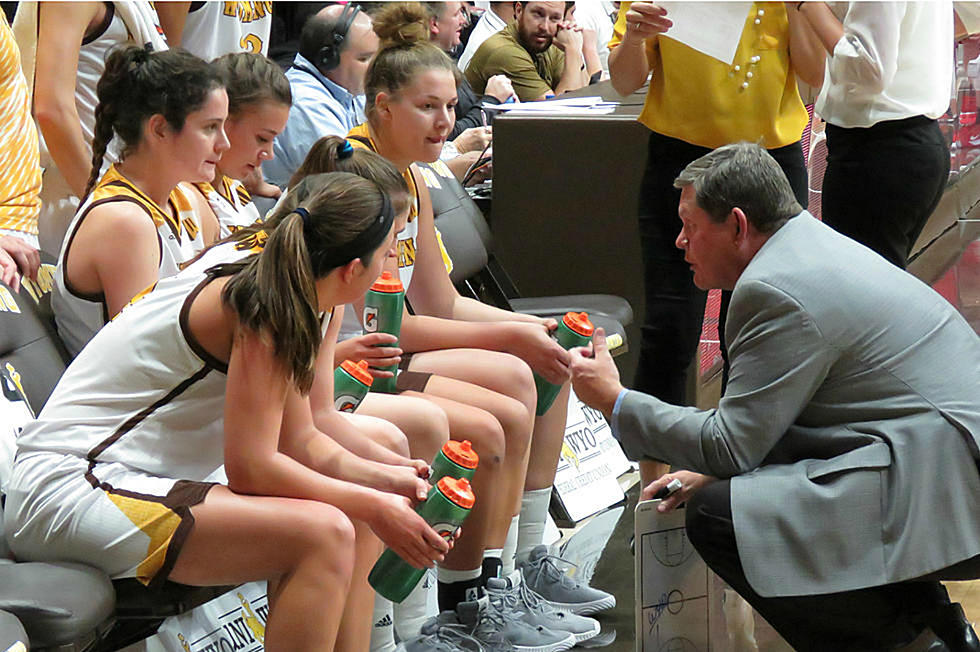 Fun Fact: Wyoming Women's Hoops Team Has Players From 7 Countries
David Settle, Townsquare Media
When Wyoming plays for the Mountain West Conference Women's Basketball Championship tonight in Las Vegas, fans from all over the world will be cheering them on. With 11 international players from Croatia, Czech Republic, Greece, Italy, Montenegro, Spain, and Turkey, the Cowgirls lead college basketball in languages spoken.
Wyoming's international influence ramped up in 2015 with the arrival of assistant coach Bogan Jankovic. Jankovic was an assistant on the Serbian National Team that won a bronze medal at the 2016 Summer Olympics. His reputation in Europe helped Wyoming recruit prospects like Marta Gomez, a senior forward from Valles, Spain, who is averaging 16.1 points this season, and Karla Erjavec, a freshman point guard from Zagreb, Croatia, who is averaging 8.8 points.
Gomez is one of four Spanish players on the team. Diversity has helped create unique chemistry for the Cowgirls, who also feature two players from Colorado, two from Nebraska, one from Washington, and one from Worland, Wyo.
They come from different backgrounds, speak different languages, and have different customs and traditions. If they can beat Boise State tonight, they'll leave their mark on the record books as the first Wyoming team to ever win a Mountain West Conference title.