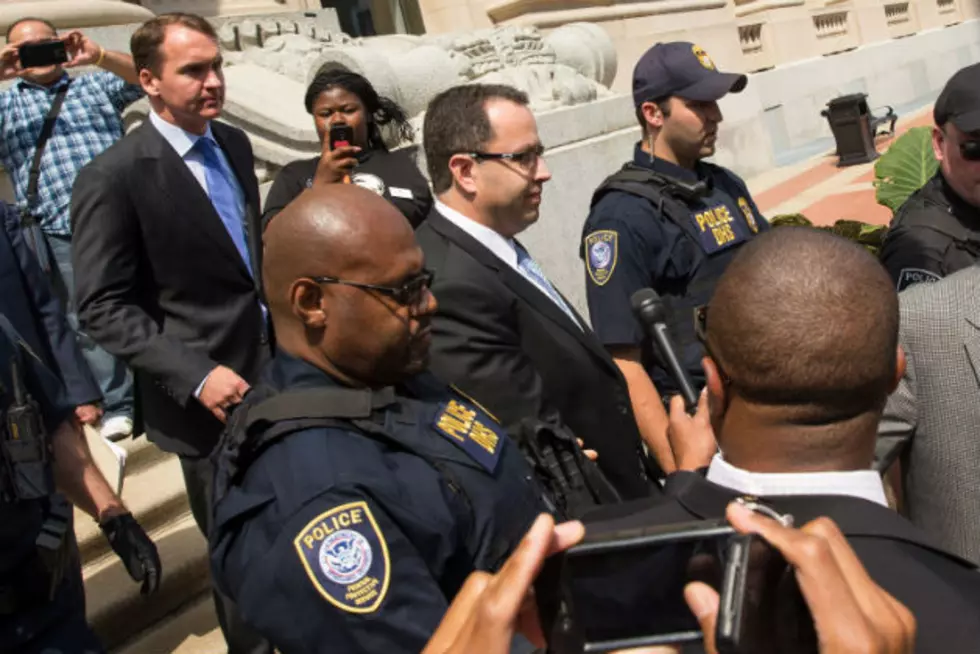 Former Subway Guy Jerad Fogle Eats Weight Gaining Honey Buns While In Prison
Joey Foley, Getty Images
Many of you remember the great success story of Jerad Fogle, who said he lost 245 pounds in one year, just by eating Subway sandwiches. Now the weight is coming back.
Fogle, who was found guilty of charges of pedophilia, has been gaining the weight back in prison. According to the website In Touch Weekly, Fogle hasn't been eating as fresh as he used to. Rather, he's been caving into eating Frosted Flakes, cake and fruit.
One inmate stated that Fogle buys Honey Buns by the box and that it is not unusual to see him eat a whole box of eight packets, at one time.
It's been reported that he has gained 30 pounds in just 3 months into his 16 year sentence. That's 10 pounds a month. At this rate, with well over 15 years left on his prison sentence, he'll weigh approximately 1,908 pounds when he gets out.
Sadly, he has been bullied in prison and has earned the nickname "Chomo", which is short for child molester. Some have attributed his eating habits as comfort to depression, which he faces while in prison.