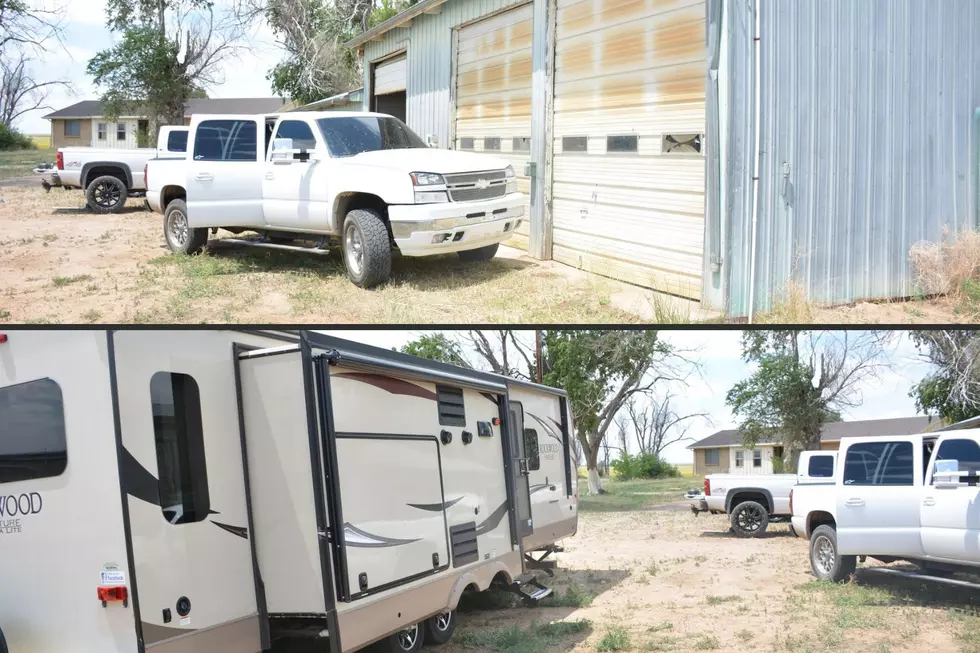 Deputies Find $200K Worth Of Stolen Cars In Weld County
Weld County Sheriff's Office
Weld County Sheriff's deputies recovered over $200,000 worth of stolen vehicles earlier this week near Platteville.
That's according to a post on the Weld County Sheriff's Office Facebook page.
According to the post, deputies on Monday were called to the 19000 of Weld County Road 28, about nine miles east of Platteville on a report of a stolen skid steer.
They didn't find the skid steer, but they did recover three stolen pickups and a 40-foot camper. They also found a Jeep Cherokee that they think may have been stolen, but that has not been reported as missing so far.
Two men who were on the property got away before deputies got there.
Anyone who knows anything about the stolen vehicles is being asked to contact the Weld County Sheriff's Office Strike Team at 970-304-6565.
All of the vehicle owners have been contacted already, and the crimes remain under investigation.
[carbongallery id="62d06fb0e485d81443b59456"]