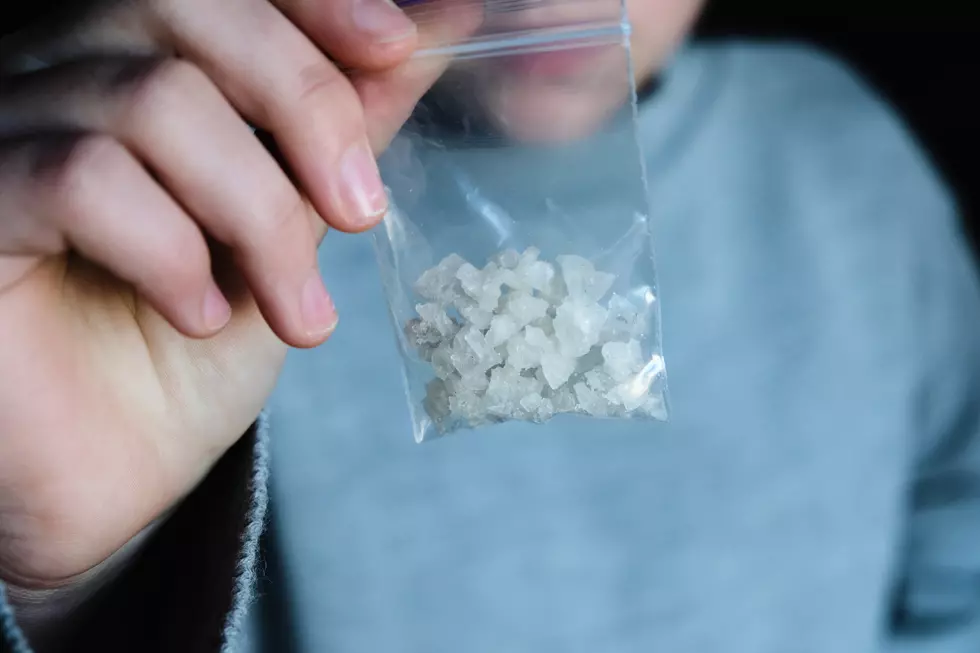 Cheyenne Woman Caught With Meth While Being Booked on Warrant
Getty Images/iStockphoto
A wanted Cheyenne woman is facing another felony charge after allegedly taking crystal methamphetamine into the Laramie County Detention Center.
According to arrest records, 30-year-old Leticia Suzanne Pacheco was taken into custody at the Pizza Hut located at 1308 S. Greeley Hwy. at 5:41 p.m. on Thursday, Nov. 9 after deputies with the Laramie County Sheriff's Office were dispatched to a wanted person at the restaurant.
When deputies ran Pacheco's name, they discovered she had a felony warrant out of Laramie County for theft over $1,000.
The warrant was signed by Circuit Court Judge Sean Chambers on Aug. 16, 2023.
Pacheco was handcuffed and taken to the Laramie County Detention Center for booking and, despite being told not to bring any contraband into the jail, was found to have a small bag of crystal methamphetamine in her bra during a strip search conducted by a female deputy.
Pacheco was subsequently booked on the warrant as well as a single count of taking a controlled substance or liquor into jail.
Pacheco is scheduled to make her initial appearance in Circuit Court tomorrow, Nov. 15, at 10:15 a.m.
Best Pizza in Wyoming