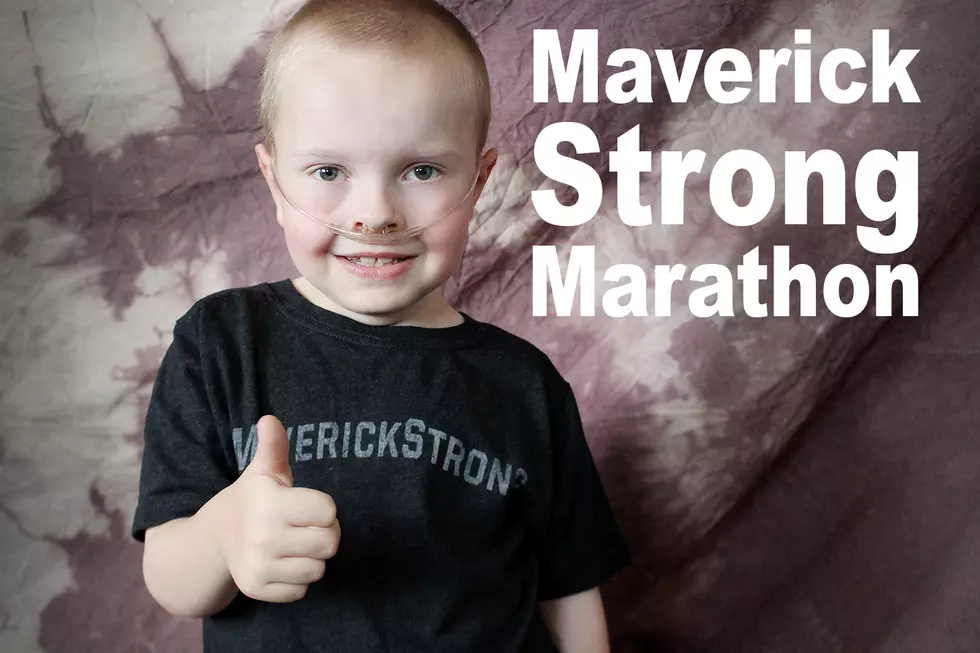 Cheyenne Hero Maverick's Marathon Is Going Strong Today
Seneca Riggins, Townsquare Media
Today, Townsquare Media - Cheyenne presents the Maverick Strong Marathon.
Maverick Schutte is a 7-year-old boy from Cheyenne who was born with a heart defect. In his short life, he's had over 30 surgeries. As a spokesperson for the Children's Miracle Network, he has helped raise millions for other kids. Now, he needs our help.
Maverick's health has recently taken a turn for the worse and the doctors believe he may need a heart and lung transplant. The family is planning to consult with specialists at Boston Children's Hospital later this month. The goal of our "Maverick Strong Marathon" is to raise money for that trip and his continuing care.
And join us tomorrow from 9 a.m to 2 p.m as we raise more money for Maverick a community-wide garage sale at the First Baptist Church on 1800 E. Pershing Blvd.
Check out the videos below to learn more about Marti, Maverick and how the MLB Network helped share their story to an audience around the nation.