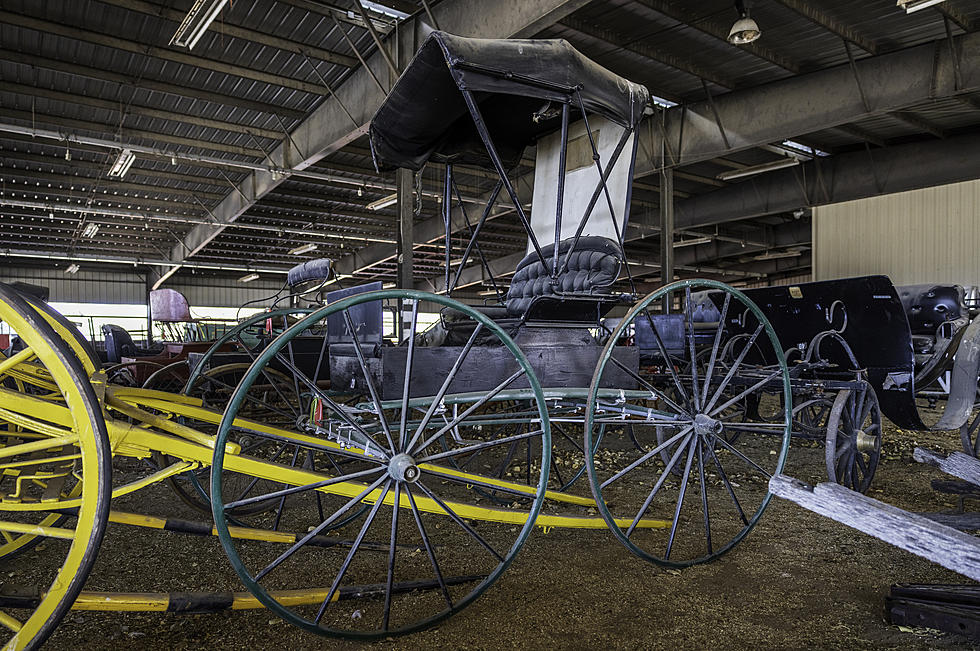 Cheyenne Frontier Days Wagon Auction Slated For Saturday
BREE BURTIS BREEFONTAINE IMAGERY
Cheyenne Frontier Days will hold a wagon and parts auction on Saturday at Frontier Park.
That's according to a CFD news release.
According to the release,
Featured items are: Auto Seat Runabout, Piano Runabout, Wire Wheel Sulky, Road Wagon, Cutter/Portland Sleigh, Auto Seat Sleigh, Pneumatic Tire Sulky, Side Bar Top Buggy, Road Cart, Drop-Front Pheaton, Miscellaneous Wagon Parts and Wheels.
People who may be interested in bidding are being asked to arrive at 9 a.m. Purchases will be payable by card, according to the release. Items will need to be picked up by Friday, May 19. Help will be available on Saturday for people who want to load items on their cars.
The auction will be held in barn 13, and their will be signage directing people to the auction site.