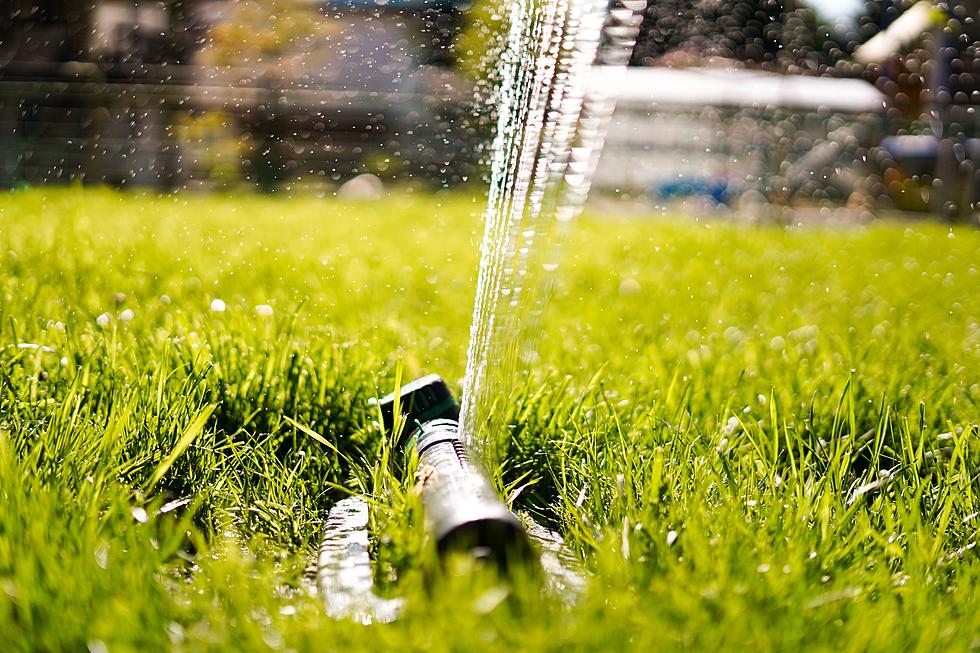 Cheyenne BOPU To Implement New Year-Round Watering Restrictions On April 1
Mohammed Rezaie via unsplash
The Cheyenne Board of Public Utilities  has announced a set of new-year-round watering restrictions which will take effect on April 1.
That's according to a  Friday morning BOPU news release.
The new policy is a departure from previous years, when watering restrictions in the city were in effect from May 1 to September 1, The  new restrictions will run an hour longer per day then has been the case in previous years. Here is the new watering schedule:
▪ The new watering schedule will be in effect year-round.
▪ From April 1 to November 30 watering lawns, trees, and gardens between 10 AM to 6 PM is prohibited.
▪ Customers may water lawns up to three days per week, April 1 to November 30. ▪ From December 1 to March 31 watering lawns is prohibited.
▪ Customers may water trees and gardens as needed in accordance with the new schedule.
▪ Wasting water, such as watering during high winds, rainstorms, and/or allowing water to run down the street is prohibited.
▪ To establish new sod or seed, customers must obtain a watering permit and amend soils. Visit https://www.cheyennebopu.org/Cheyennes-Water/Water-Conservation/New-Lawn-Permit for the free permit.
▪ Water schedule waivers are available
Townsquare Media emailed BOPU spokeswoman Erin Lamb why the new schedule is being implemented. Here is her response
Changes were made to the entire watering plan, as stated, in an effort to promote efficient water use while preparing residents for potential water shortages due to a Colorado River curtailment.  These changes also align with the City Councils 2023 goal to achieve a low-water landscape in Cheyenne.
Cheyenne Mayor Patrick Collins, in his ''Mayoral Minute" column on Friday, commented on concerns about availability of Colorado River water:
''In previous columns, I shared the city's concern about future connections to the Colorado River drainage. Currently, Cheyenne receives 70 percent of its drinking water from this drainage, which has been stressed by a multi-decade drought. Our Board of Public Utilities (BOPU) has been working to find additional water resources to ensure Cheyenne's ability to grow in the future. I have been in these meetings and have shared that 1 in 7 people living in Wyoming get their water from our BOPU. Our team is working hard to avert a potential water crisis in the future.''
Famous declassified government secrets
Stacker
looks at the top 30 declassified government secrets, from Operation Paperclip to previously unknown Cold War facts. There's no conspiracy in these slides—these government secrets are all true to history.