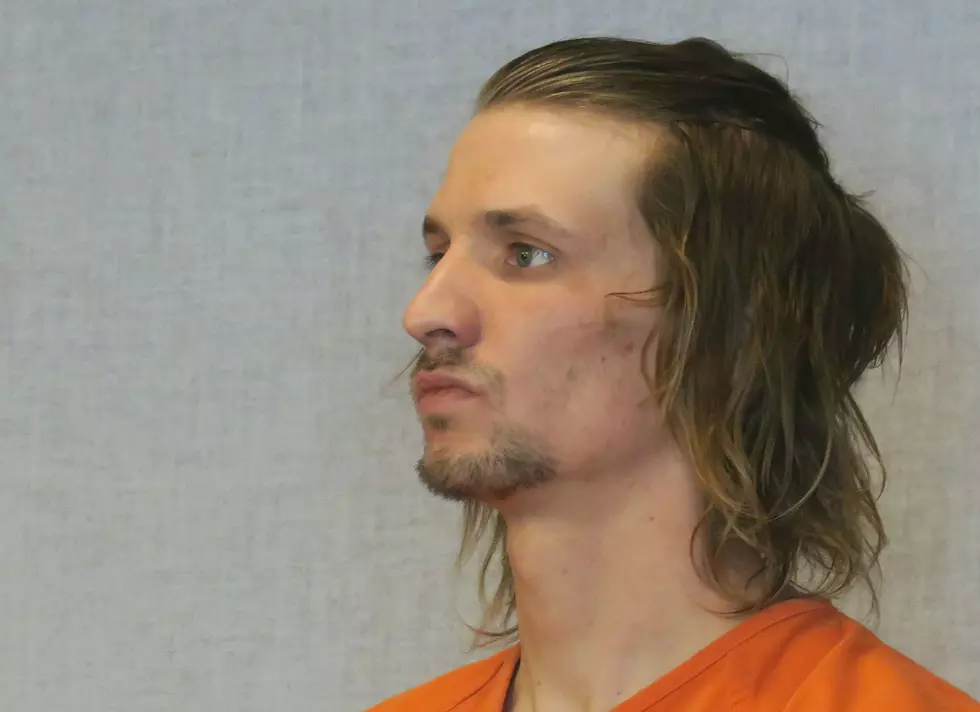 Casper Man Pleads Not Guilty, Not Guilty by Reason of Mental Illness to Killing His Mother
Tom Morton, Townsquare Media
A Casper man charged with the murder of his mother in February pleaded not guilty and not guilty by reason of mental illness during his arraignment in Natrona County District Court on Wednesday.
Andrew Steplock, accompanied by his public defender Joseph Cole, appeared before Judge Daniel Forgey and spoke quietly when he entered the pleas to first-degree murder, second-degree murder, aggravated burglary, and possession of a deadly weapon with intent to cause bodily injury.
If convicted of first-degree murder, Steplock could be punished by life imprisonment, or life imprisonment without the possibility of parole.
District Attorney Dan Itzen and Cole agreed the mental illness evaluation could be done on an outpatient basis.
Cole also asked Forgey to reduce Steplock's $1 million cash-only bond to $250,000. The state is not seeking the death penalty in this case, and Steplock would be closely monitored, he said.
Itzen responded that the bond is appropriate because of the severity of the charges, that Steplock fled the state, was arrested in Colorado, is homeless and unemployed.
Cole responded that when Steplock was apprehended, he told law enforcement he was on his way back to Wyoming.
Forgey said the $1 million bond is appropriate and could be amended if circumstances change.
The case started about 1 a.m. Feb. 26 when Casper police officers responded to a home at 10th and Center streets. There, they found Deborah Steplock with a gunshot wound to her head, according to an affidavit of probable cause.
The Wyoming Division of Criminal Investigation assisted in the investigation, as did other law enforcement agencies in Wyoming and Colorado.
Steplock was arrested about 11 p.m. that day in northern Colorado after investigators tracked his cell phone and found him asleep inside his mother's car at a truck stop.
After his arrest, Steplock allegedly told detectives that he and his mother had argued over money the day before. Later that night, he said, he returned to his parents' home to steal some money.
According to an affidavit, he told detectives, "...he walked up to her, pointed his gun in her face and shot her."
Steplock then checked in the den for his father, didn't see him, and drove away in his mother's car.