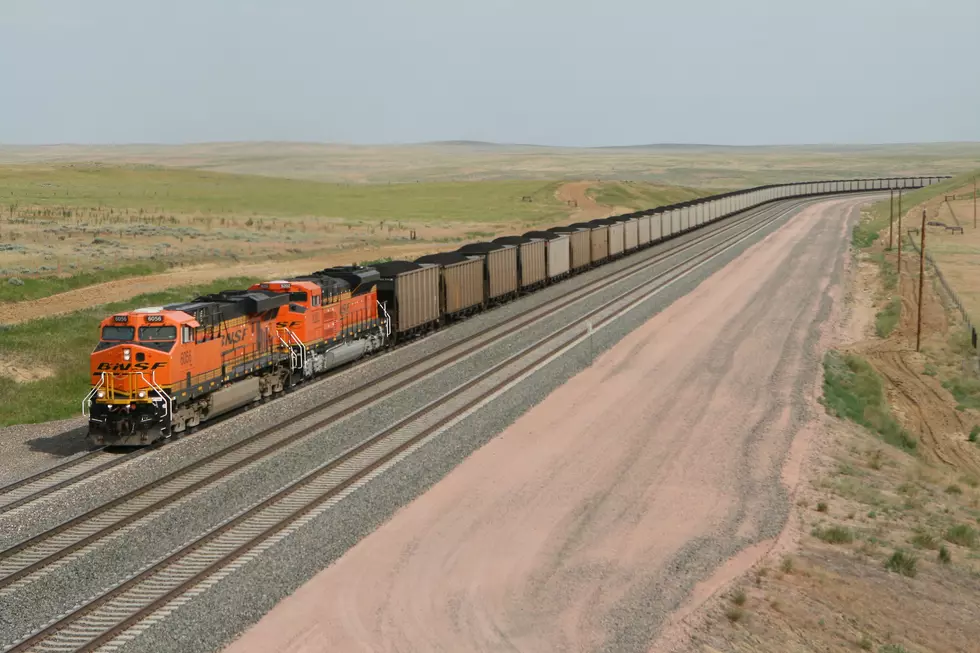 BNSF Rail Service to Closed Mines in Campbell County is Uncertain
Courtesy BNSF Railway
BNSF Railway, which has hauled coal from the Belle Ayr and Eagle Butte mines in Campbell County, is aware that their owner Blackjewel LLC, has filed for Chapter 11 bankruptcy business reorganization, a BNSF spokeswoman said in an email Wednesday.
"Access to Blackjewel's Eagle Butte and Belle Ayr mines (the Mines) may be restricted, and if so, BNSF may not be able to service the Mines," Maia LaSalle said in the email.
"This information is preliminary and is subject to change," LaSalle said. "At this time, the impacts are still unknown."
On Monday, Blackjewel LLC and four related companies filed for Chapter 11 after it failed to receive $20 million in emergency funding.
The company put together an $20 milllion through debtor-in-possession financing, which is a form of financing for companies in distress in which the current management and board of directors remain in possession of the company's assets.
After a five-and-a-half hour hearing that extended into early Wednesday morning, Southern District of West Virginia Bankruptcy Judge Frank Volk denied the request.
Later Wednesday morning, Blackjewel's attorneys were granted an emergency motion to ask for $5 million loan from a financial institution that previously turned it down for the first $20 million request. Blackjewel wants the $5 million loan for security and firefighting personnel at the mines. CEO Jeffrey Hoops Sr., would resign as a condition of that That hearing is continuing Wednesday afternoon.
Blackjewel representatives have said that if they cannot get emergency relief they would have to file Chapter 7 liquidation bankruptcy to shut down the mines in Wyoming and West Virginia and lay off 1,700 workers nationwide.