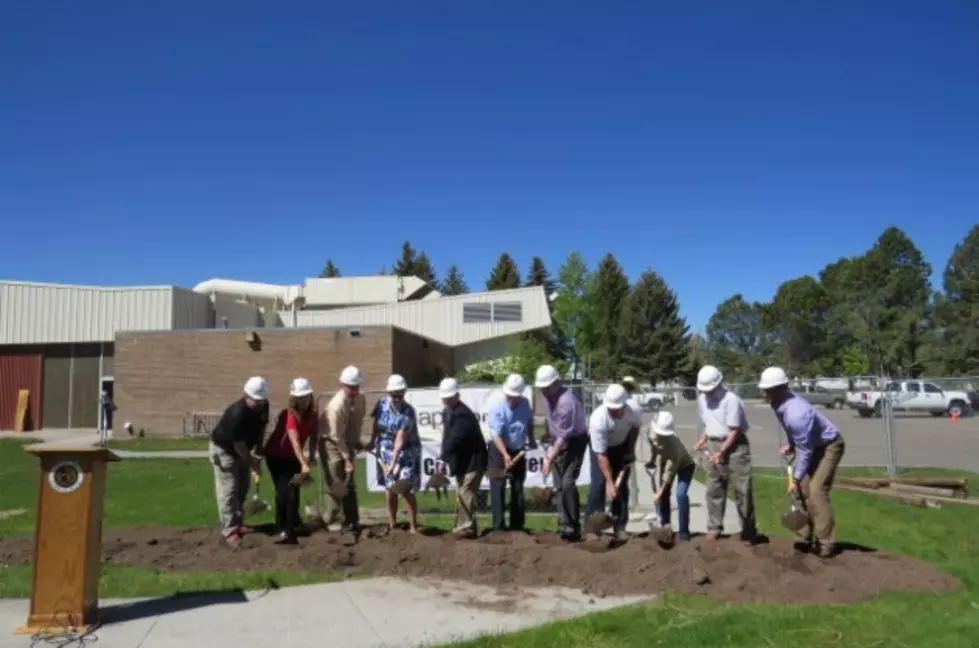 Aquatics Center Work On Schedule For May Completion
Doug Randall, Townsquare Media
Work on the final phase of the Cheyenne Aquatics Center project is on schedule for completion on May 15, according to Assistant Cheyenne Parks and Recreation Director Todd Feezer.
Laramie County voters in 2012 approved spending $5 million in sixth penny sales tax funds to expand and improve the pool facility. The city added $1.6 million in additional to the project, and phase one was completed in November.
The pool was re-opened to the public while work on phase two continued.
But work on phase two, which includes the pool expansion project, is still underway. The pool was formally known as the city Municipal Pool, but with the renovation and expansion project it has been renamed as the Cheyenne Aquatics Center.
Once completed the new center will include a "lazy river", zero depth entry, play features, three additional lanes, two new water slides and remodeled locker rooms among other improvements.