Another Blast Of Winter Weather Expected In SE Wyoming Early Next Week
LeManna
While the Cheyenne Office of the National Weather Service is predicting a warming trend in southeast Wyoming over the next couple of days, more strong winds and snow are likely headed our way soon.
The agency posted this statement and graphic on it's website:
Greetings! A very active weather pattern taking shape for the weekend into the first half of next week across southeast Wyoming and Nebraska Panhandle. Strong winds will be the main story this weekend into Monday. Looking at very strong winds for the wind prone areas of southeast Wyoming Saturday and again Sunday evening into Monday. Travel impacts likely for truckers and those driving high profile vehicles or towing camper trailers. Snow begins to develop out west Sunday that will only add to travel impact through Monday. A more widespread strong wind event expected Sunday night into Monday as a strong cold front begins to move into the area. Most of southeast Wyoming may be dealing with strong winds and blowing snow Monday. Though winds ease for Tuesday, snow becomes more of an issue as a prolonged widespread snow event looks to be taking shape for Tuesday and Wednesday. Still a ways out and the forecast could change, but accumulating snow is looking more likely Tuesday and Wednesday. Our western mountains could see several feet of snow from this upcoming event. Stay tuned!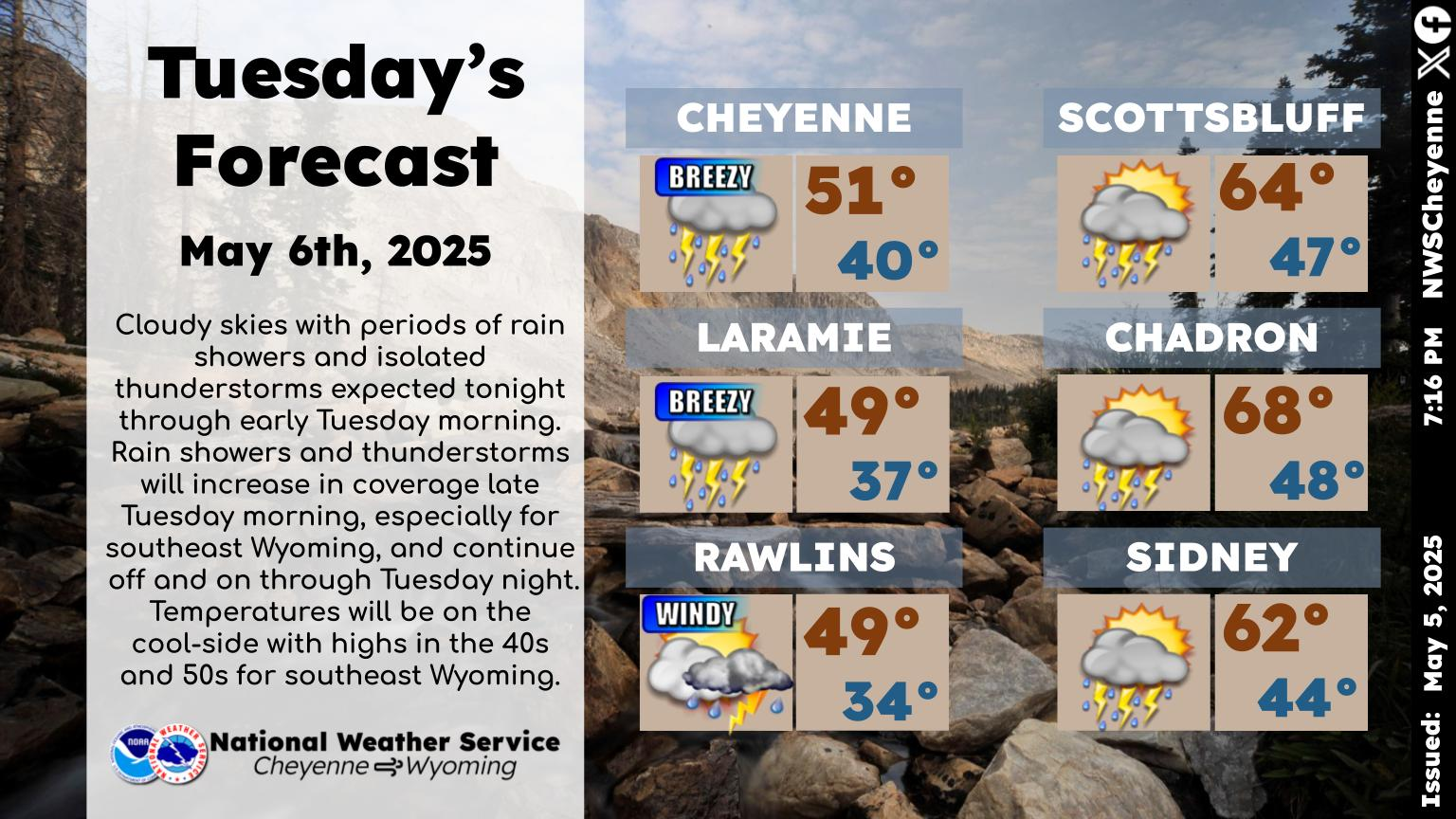 Meet the Four-Legged Heroes of the Cheyenne Police Department
They may not be able to leap tall buildings in a single bound, but make no bones about it, police dogs play a vital role in the fight against crime.
In many situations, they're the first ones to put their lives on the line to protect their human partners, proving that not all heroes wear capes, some wear fur coats.