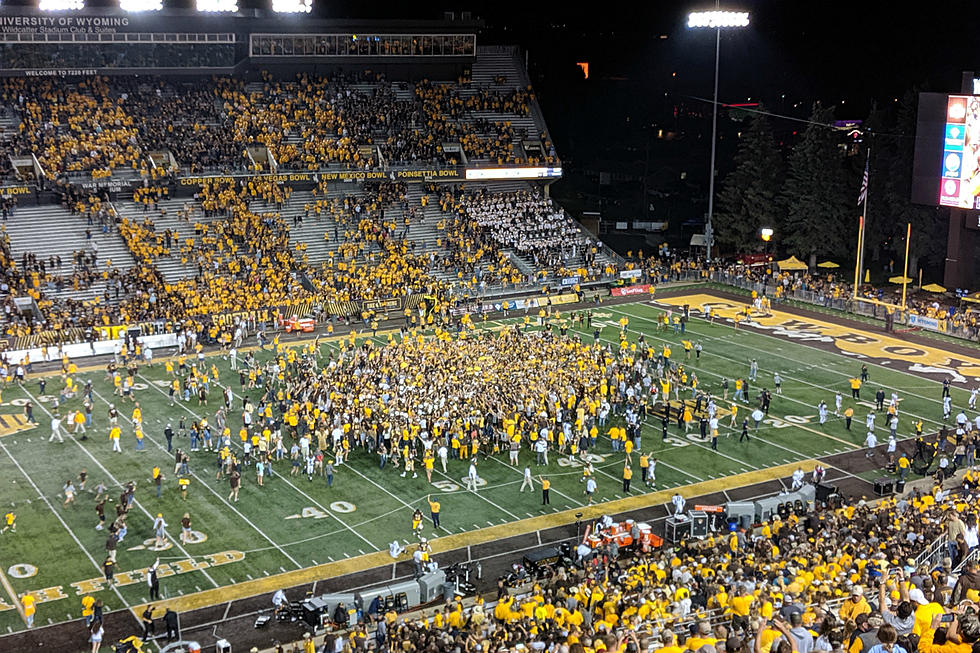 7 Fun Facts About Wyoming's 7 Game Winning Streak
David Settle, Townsquare Media
It hasn't always been pretty, but a win is a win, and the Wyoming Cowboys have quietly racked up seven victories in a row. Here are seven fun facts about the Pokes' winning streak.
2. Seven games mark Wyoming's longest winning streak in 21 years. In 1998, the Pokes won seven in a row on their way to an 8-3 record.
3. Saturday's win over Idaho gave the Pokes their first 3-0 start since 2011 when Wyoming went 8-5 and earned a bid to the New Mexico Bowl.
4. A victory at Tulsa on Saturday would be Wyoming's first 4-0 start since 1996 when the Cowboys won their first nine games in route to a 10-2 record and a birth in the WAC Championship.
5. Wyoming's current three-game road winning streak is their longest since 2009 when the Cowboy finished the season with victories at San Diego State, Colorado State, and in the New Mexico Bowl versus Fresno State.
6. The Cowboys have started the season 10-0 on four occasions; in 1950, 1956, in 1967 when they went 10-1 and lost to LSU in the Sugar Bowl, and in 1988 when they went 11-2, won the WAC title, and earned a bid to the Holliday Bowl.
7. Wyoming's last undefeated season was 1956 when the Cowboys finished 10-0, winning the Skyline Conference and the Gator Bowl to finish the season ranked #12. The Pokes were also 10-0 in 1950, winning the Skyline Conference and finishing the year ranked #16.