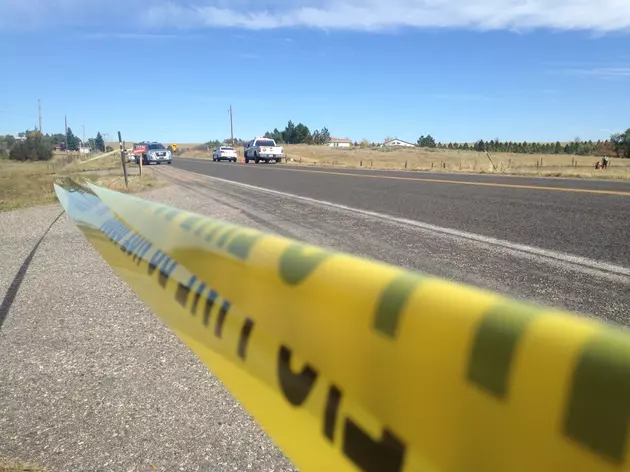 2 Dead After Murder-Suicide in Laramie County
Joy Greenwald, Townsquare Media
Two Laramie County residents are dead following what appears to be a murder-suicide at a home northwest of Cheyenne.
"Family had contacted us about Duane and Vic Lynne Poole," said Gesell. "They said they had not heard from or seen either of the individuals since about the mid-part of July."
Gesell says deputies were unable to get into the house on the ground floor and had to use a ladder to crawl through a second story window.
"On the first floor, and a good portion of the second floor, most of the windows and doors had been screwed shut from the inside," said Gesell. "The smoke detectors had aluminum foil on them and were duct-taped."
"When they did gain access, they found two deceased bodies in the bathroom area of the upstairs portion of the home and they also found a deceased dog," added Gesell. "There was a German Shepard still in the garage that was alive and that was turned over to family members."
Gesell says it's believed 63-year-old Duane Poole shot his wife, 58-year-old Vic Lynne Poole, and the dog with a 9mm handgun before turning the gun on himself.
When exactly the shooting took place hasn't been determined, but Gesell says "the dog was very bloated" indicating the incident had taken place several weeks ago.
Gesell says detectives don't have a motive at this point. She says Poole did have a list of priors, but declined to comment any further.
Autopsies were conducted on the bodies Monday morning and the case remains open pending toxicology from the autopsy.
"Toxicology could take anywhere up to six months," said Gesell.