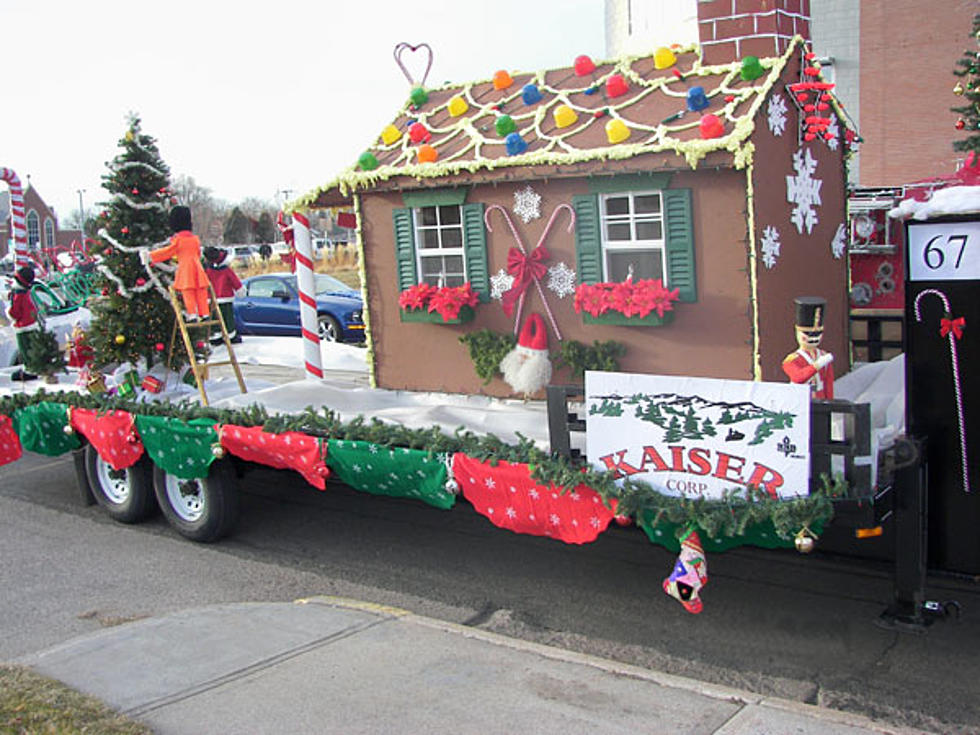 150 Floats Entered In Cheyenne Christmas Parade
Dave Chaffin, Townsquare Media
That compares with 130 floats that took part in the 2016 parade, according to official figures. The parade is scheduled for 5:30 p.m. on Saturday, Nov. 25th, or the first Saturday after Thanksgiving.
Steenbergen says if that many floats actually take part in the parade, that would make it ''one of the bigger ones we have done in the last few years."
He also notes that the weather for this year's event looks pretty favorable, with low temperatures only forecast in the upper 30s, which is downright balmy compared to the temperatures often experienced by Cheyenne Christmas parade goers.
The first float of the parade will be Toys for Tots, and parade goers are being asked to bring unwrapped toys to the parade for that program. The parade route will start at 17th and Carey and will march north on Carey to 24th Street, where it turns right on Capitol Ave.
Steenbergen says the parade wraps up on Lincolnway between Capitol and Carey. He also says volunteers are still needed for this year's parade. Anyone who is interested in helping out should call the chamber at 638-3388.