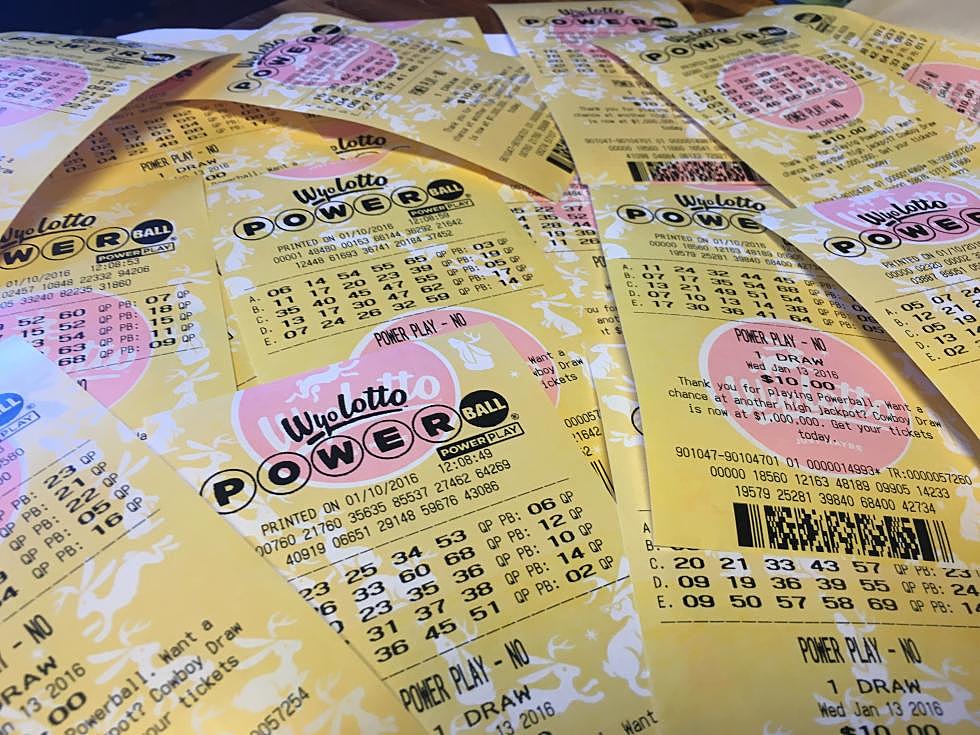 Wyoming's Five Biggest Lottery Winners
Townsquare Media
If you hit the $1.6 billion jackpot tonight, you won't be Wyoming's first Mega Millions winner. Since WyoLotto debuted in 2013, winners have claimed nearly $46 million. Here are Wyoming's five luckiest lottery contestants.
The biggest ticket to date was sold in Evanston in March 2016 when somebody won $5 million playing Mega Millions.
In February 2016, someone in Cheyenne won $1,888, 328.
In October 2016, a $1,544,236 ticket was purchased in Rawlins.
In May 2016, a player in Green River claimed $1,342,013.
The biggest jackpot of 2018 so far was a $1.15 million ticket sold in Cheyenne in March.
Along with record Mega Millions and Powerball jackpots, WyoLotto's Cowboy Draw has never been bigger. Thursday's drawing will be worth an estimated $2.26 million.