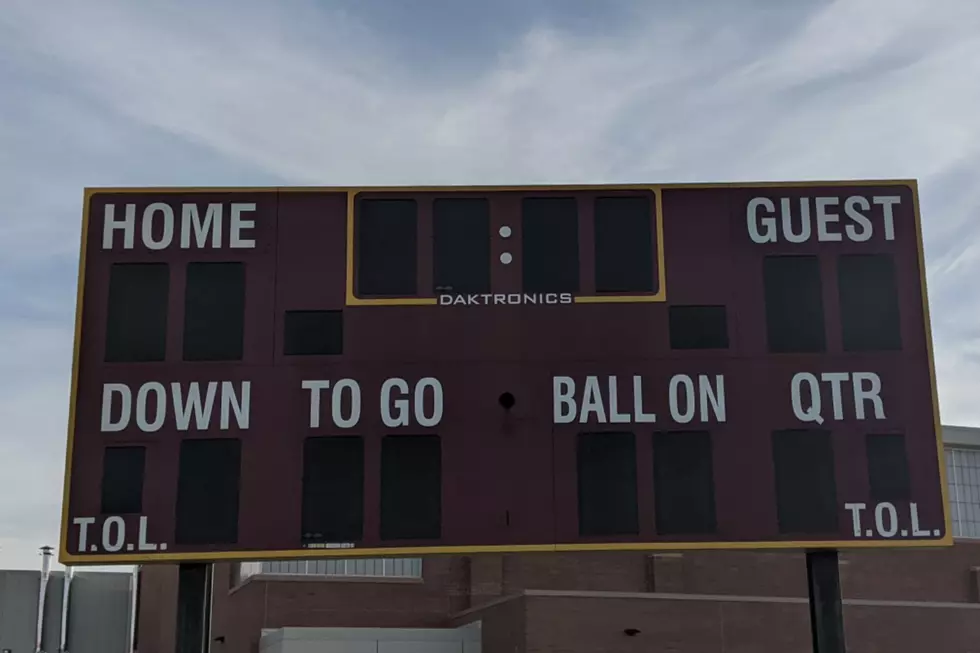 Wyoming HS Football Playoffs: 2020 Quarterfinals Scoreboard
David Settle, WyoPreps.com
It's the first round or quarterfinals of the 2020 playoffs for 40 Wyoming High School football teams.
This is the start of the postseason tournament which will result in the crowning of five champions the weekend of Nov. 13 and 14 at five different sites.
These are the 20 playoff games on Friday, Oct. 30 around the Cowboy State. Here is where you can follow score updates throughout the quarterfinals. Fans, you can help us out. If you have a score, email it to scores@wyopreps.com or submit it through the WyoPreps app or our website.
2020 QUARTERFINALS
CLASS 1A-6 MAN:
Final Score: (1W) Farson-Eden 70 (4E) H.E.M. 0
Final Score: (3W) Encampment 59 (2E) Hulett 20
Final Score: (2W) Meeteetse 63 (3E) Guernsey-Sunrise 7
Final Score: (1E) Kaycee 47 (4W) Little Snake River 43
CLASS 1A-9 MAN:
Final Score: (1W) Rocky Mountain 44 (4E) Saratoga 40
Final Score: (2E) Lusk 54 (3W) Greybull 0
Final Score: (2W) Shoshoni 48 (3E) Pine Bluffs 6
Final Score: (1E) Southeast 63 (4W) Riverside 6
CLASS 2A:
Final Score: (1W) Lyman 42 (4E) Big Horn 7
Final Score: (2E) Upton-Sundance 41 (3W) Lovell 16
Final Score: (2W) Mountain View 34 (3E) Wheatland 30
Final Score: (1E) Torrington 34 (4W) Cokeville 14
CLASS 3A:
Final Score: (1W) Cody 51 (4E) Worland 7
Final Score: (3W) Powell 15 (2E) Lander 7
Final Score: (2W) Jackson 61 (3E) Riverton 38
Final Score: (1E) Douglas 16 (4W) Star Valley 14 - Braves miss a FG late in the 4Q
CLASS 4A:
Final Score: (1) Cheyenne East 49 (8) Laramie 7
Final Score: (4) Sheridan 35 (5) Rock Springs 6
Final Score: (3) Thunder Basin 19 (6) Natrona County 14
Final Score: (7) Kelly Walsh 28 (2) Cheyenne Central 14
Enter your number to get our free mobile app
18 Most Terrifyingly Haunted Places in Wyoming