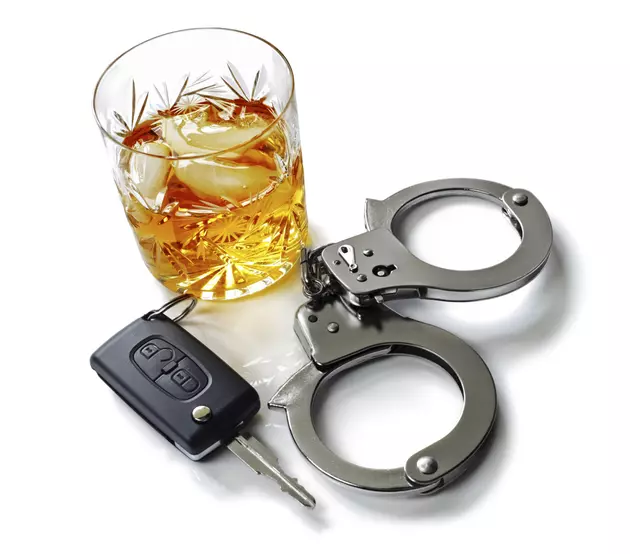 Wyoming Highway Patrol To Watch For Drunk Drivers Superbowl Weekend
iStock
The Wyoming Highway Patrol will boost its enforcement efforts for Superbowl weekend, according to a news release from the Wyoming Department of Transportation.
The Natrona County Sheriff's Office will join forces with the Highway Patrol to watch for impaired driving, Lt. John Becker said.
"We want to encourage everyone to turn over their keys to a sober driver, before they begin drinking," Becker said.
"Drunk driving can result in serious crashes, injuries or death," he said. "If you don't have an MVP to make sure folks get home safely, consider other ride options."
Natrona County law enforcement agencies recommend these safe alternatives to drinking and driving:
Plan ahead. If you plan to drink, plan for a sober driver to take you home. Is it your turn to be the designated driver? Take that role seriously -- your friends are relying on you.
Remember that it is never okay to drink and drive. Even if you've only had one alcoholic beverage, designate a sober driver or plan to use public transportation, Safe Ride, a cab or Rideshare to get home safely.
Download the Drive Sober Wyoming mobile app.
If you see someone who is about to drink and drive, take their and make arrangements to get them home safely. Don't worry about offending someone -- they'll thank you later.
If you see a drunk driver on the road, call 911 for Natrona County Law Enforcement, or call the Report Every Drunk Driver Immediately (REDDI) hotline number (800) 442-9090.
Callers should be prepared to provide the dispatcher with a description of the vehicle, its location, and direction of travel.
In Wyoming, drivers are considered alcohol-impaired if they have a blood alcohol concentration (BAC) of .08 or higher. Even small amounts of alcohol can impair judgement to make driving unsafe.
In 2016, 32 fatalities, or 28 percent of total fatalities, in motor vehicle traffic crashes in Wyoming involved drunk drivers.
======================================
To hear more about enforcement efforts this weekend, tune in to K2 Radio at 8:45 a.m. when morning hosts Roger Gray and Susan Burk talk with Pete Abrams, the law enforcement liaison with WYDOT.