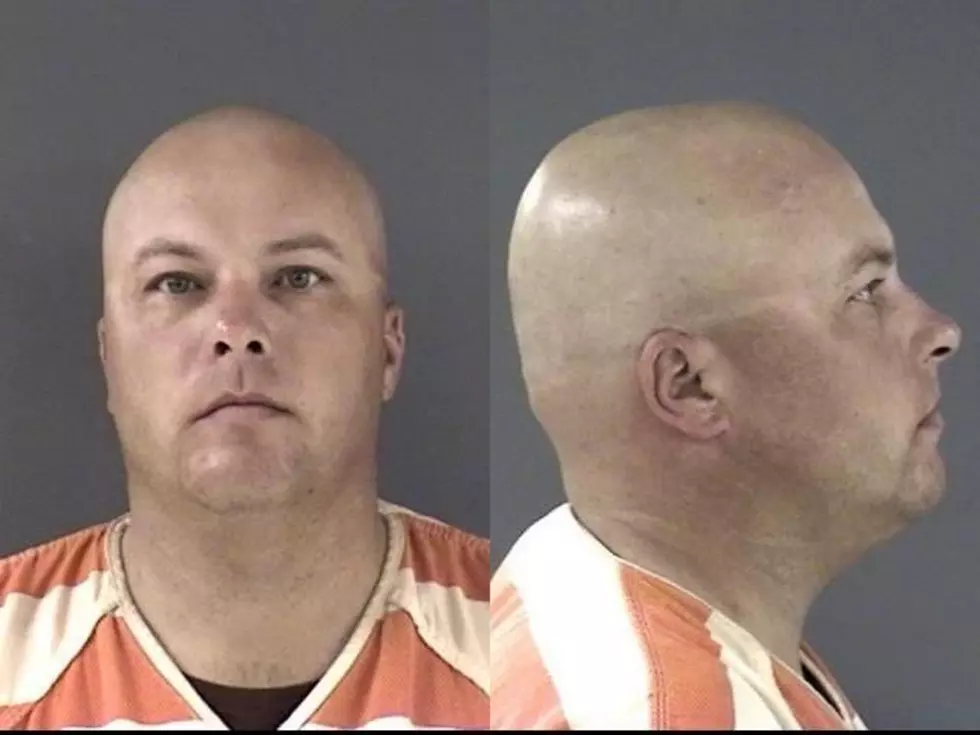 Wyoming Highway Patrol Sergeant Arrested, Charge Not Yet Clear
Laramie County Sheriff's Office
UPDATE: In an overnight email to Townsquare Media, Cheyenne Police Department spokesman Kevin Malatesta wrote:
Unfortunately, I cannot release much more information on the case at this time.  Once the court procedures move to a filing of information or indictment in district court we'd be able to release more information.
A booking sheet on Testerman's arrest was also not included in booking information on daily arrests at the Laramie County jail which is made available to local media outlets. A sheriff's office official said that is "due to the nature of the charges against Gabriel Testerman."
Original Post: A Wyoming Highway Patrol trooper stationed in Cheyenne has been arrested, but as of Tuesday evening what charge(s) he is facing was not immediately clear.
The patrol on Tuesday evening announced that Sgt. Gabriel Testerman had been arrested by the Laramie County Sheriff's Office. According to a news release, the patrol was notified on May 2 that Testerman was under investigation by the Cheyenne Police Department.
Testerman was at that time removed from service and placed on administrative leave pending the investigation. The release says Testerman was arrested earlier today (Aug. 30), but did not specify a charge.
Further questions on the matter were referred to the Cheyenne Police Department. An email asking the CPD for further details on the arrest on Tuesday evening was not immediately answered.
The release did say that the Highway Patrol is fully cooperating with the investigation.
We will report further details on this story as the information becomes available.
What Does Wyoming Taste Like? (According to Locals)
We asked locals what they think Wyoming would taste like if it has a flavor, and here are the answers.