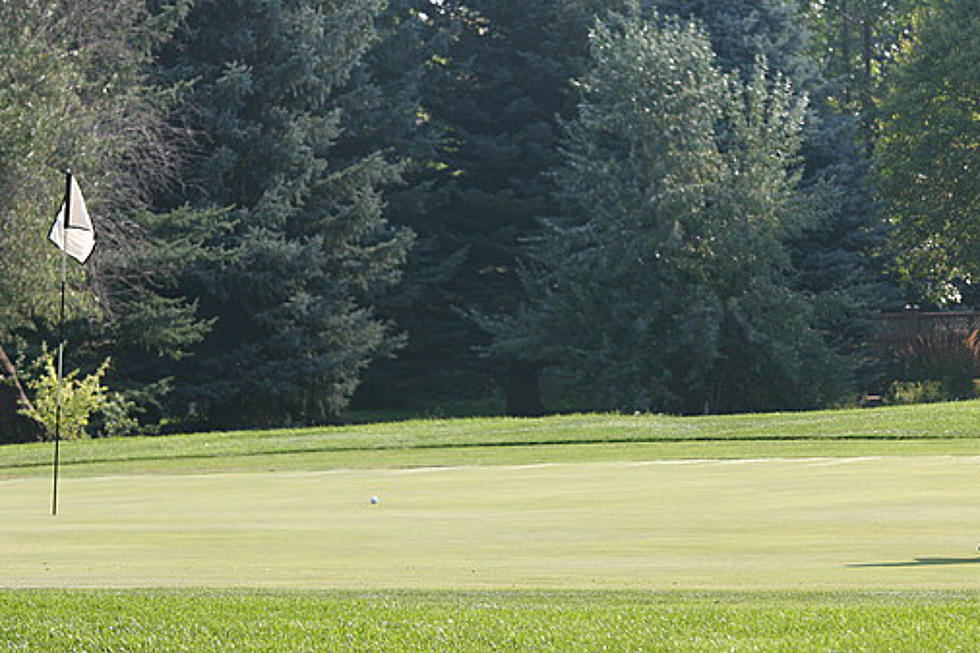 Wyoming High School Golf State Championship Day 1 Recap
John Gabrielsen, WyoPreps.com
Day one of the 2021 Wyoming High School State Golf Championships is complete.
There have been some interesting developments after the first round.
Players and teams prepare for the final 18 holes of the season on Saturday.
Class 2A:
The defending champions have the lead after the first round in Thermopolis.
Brooklyn Materi of Upton shot a 94. She leads by two strokes. The Bobcats are in the lead in the team race by 61 shots over Tongue River.
On the boys' side, Hardy Johnson shot a first-round 77 on his home course and leads by eight strokes. Thermopolis and Kemmerer are tied for the team lead at 360.
One note, Big Horn's Hayden Tellez withdrew from the state championship.
Class 3A:
Defending champion Erika Cook shot an opening-round 74 and leads by five in the girls' division.
Green River leads the team race by five shots over Wheatland, 278-to-283.
Parker Paxton from Riverton shot 66 in the first round and leads by six strokes. The defending champ has helped Riverton to a 20 shot lead in the team standings.
Class 4A:
Gabby Wright of Sheridan and Natrona County's Sophie Spiva shot 80 in the first round and are tied for the individual lead. Defending champ Samantha Spielman from Sheridan is two back. The Sheridan girls lead by 21 strokes over Kelly Walsh in the team standings.
Defending champion Jackson McClaren from Laramie fired a first-round 74. He leads Sam Young of Rock Springs by one shot. Three other golfers are just two shots back.
Kelly Walsh (330) leads the team race by two shots over Jackson and Sheridan.
Mullen Fire Burn Scars (September 2021)
Over Labor Day Weekend, I tagged along on a hunting trip in Medicine Bow National Forest near Laramie,
Wyoming
. As someone that grew up 45 minutes outside of Philadelphia, I have never gone hunting. Though the experience of hunting was in itself very eye-opening, I think the most fascinating part was that we were in the middle of burn scars from the
Mullen Fire
in 2020.
Seeing the photos of the fire itself is quite frightening. Watching the firefighters work to put them out is heroic. Yet, it is absolutely haunting to stand in an area where there were trees at one point, and now there are only the broken remains of what was part of a mighty forest.
- Mullen Fire Burn Scars