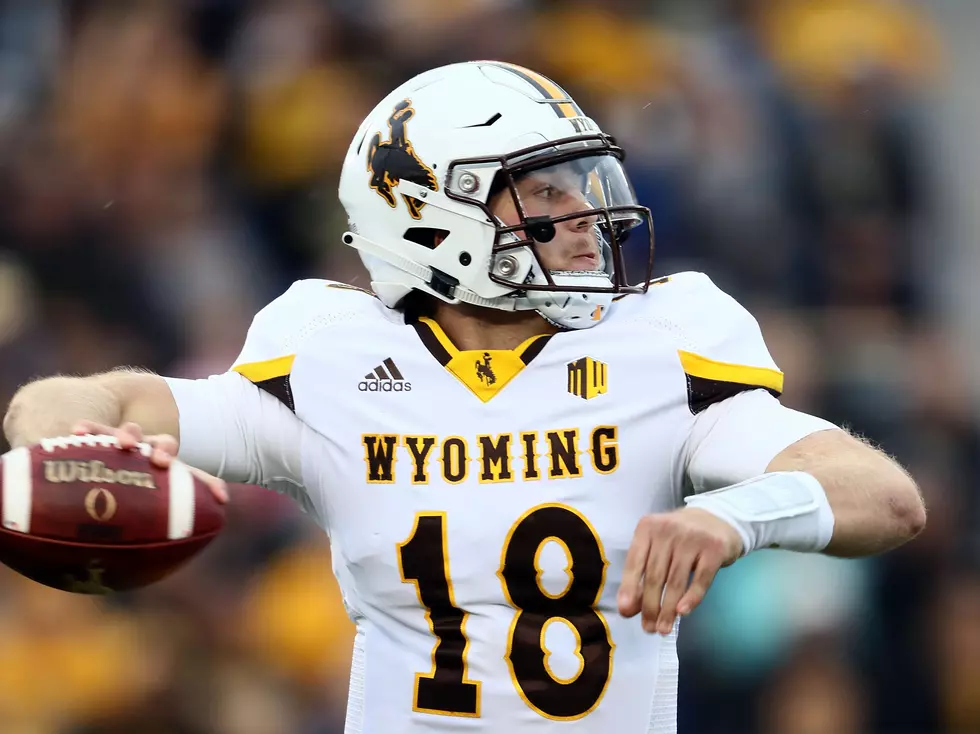 Wyoming Football is Back This Weekend – Here's What You Need to Know
Jamie Squire, Getty Images
Are you ready for some football?
College football is back, baby! I've been waiting a long time for this moment. I would say that college football is my favorite sport by far. Saturdays can easily turn into days spent in front of the television watching game after game. There's a feeling of nostalgia watching college sports as it takes me right back to my time as a student going to pep rallies, wearing the gear, and devoting your Saturday to a game. I even had a crew that would take road trips when our team had an away game.
But even if my team isn't playing, I pick a team (usually the underdog) and I cheer hardcore for them. That's the fun in sports, aligning yourself with a team. If I'm watching a friend's team, I'll root for their opponent just to get under their skin.
I told you sports are fun.
And this weekend our Wyoming Cowboys will be back on the field in their season opener. Here's what you need to know...
Date: Saturday, August 31
Time: 5:30 p.m. Mountain Time
Opponent: Missouri
Location: War Memorial in Laramie
Where to watch: CBS Sports or make the road trip and watch for yourself.